VacciXcell commences the 1st day of exhibition at the Europe Vaccine Congress 2015 in Madrid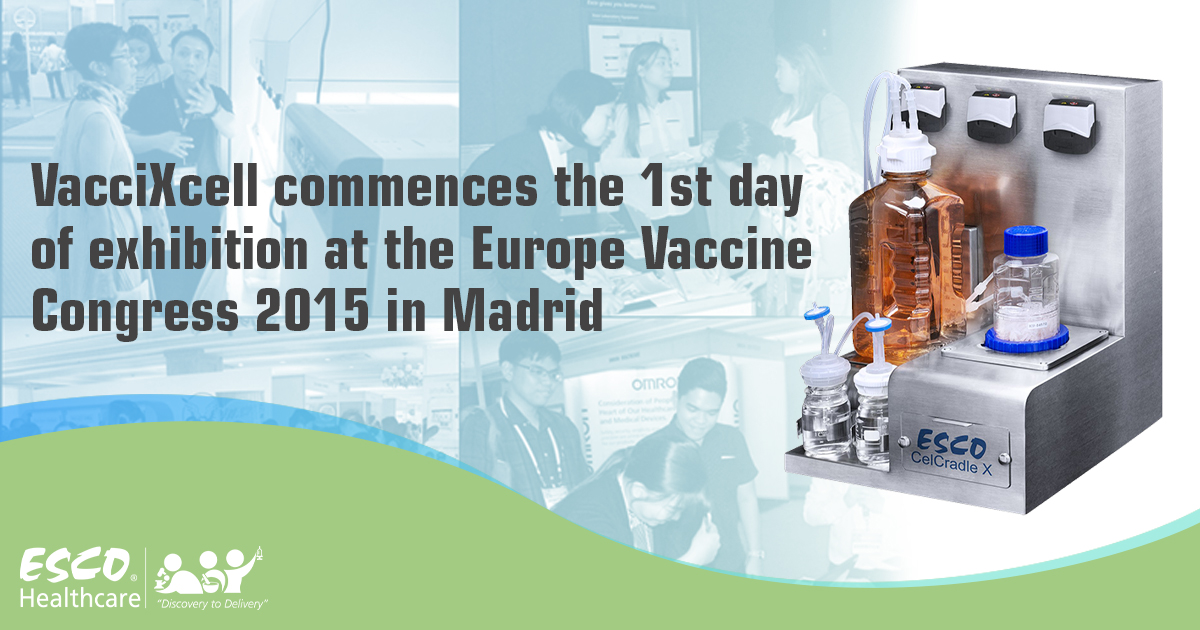 VacciXcell, a subsidiary of Esco Group of companies, completes day 1 of the European Vaccine Congress. Of great interest is our latest CelCradle Single-Use Bioreactor that drew large responses from the international delegates.
CelCradle is the only single-use packed bed bioreactor that has linear scalability from bench-scale to production scale with automated cell harvesting. Our system has already been proven for commercial production for various European and Asian Vaccine manufacturers across a wide variety of cell lines. Stock for our systems is kept in our regional HQs in USA, UK and Singapore.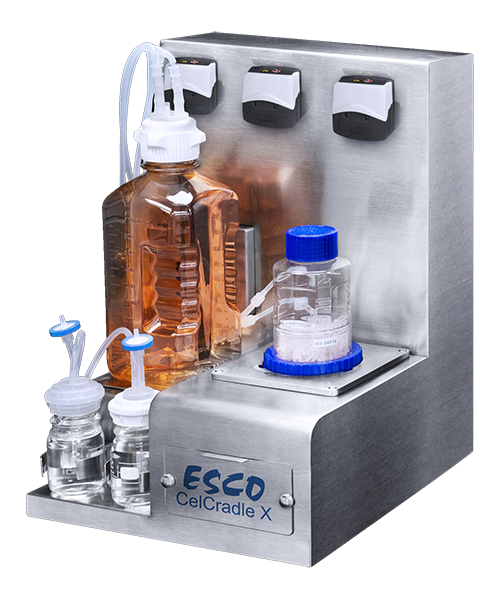 VacciXcell is the only life sciences tools company globally dedicated to providing a turnkey bioprocess solution from upstream to downstream bioprocessing and formulation and filling.