The Health Quarters: Esco Healthcare Quarterly Newsletter (Issue 5, July 2022)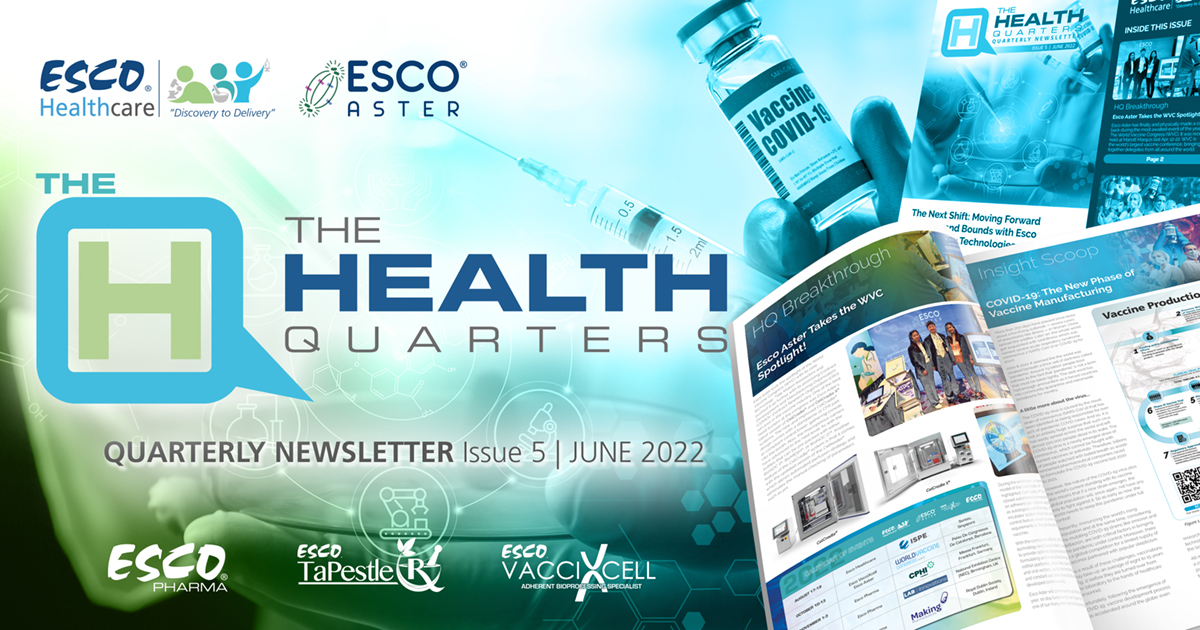 Esco Healthcare unveils the 5th issue of its quarterly newsletter, The Health Quarters (The HQ). Emphasis is given on how much have changed in biopharmaceutical processing, especially with the hit of the notorious COVID-19 pandemic. More details involving the "hows" of preparing for the future disease X along with the next phase of manufacturing is detailed in this newsletter.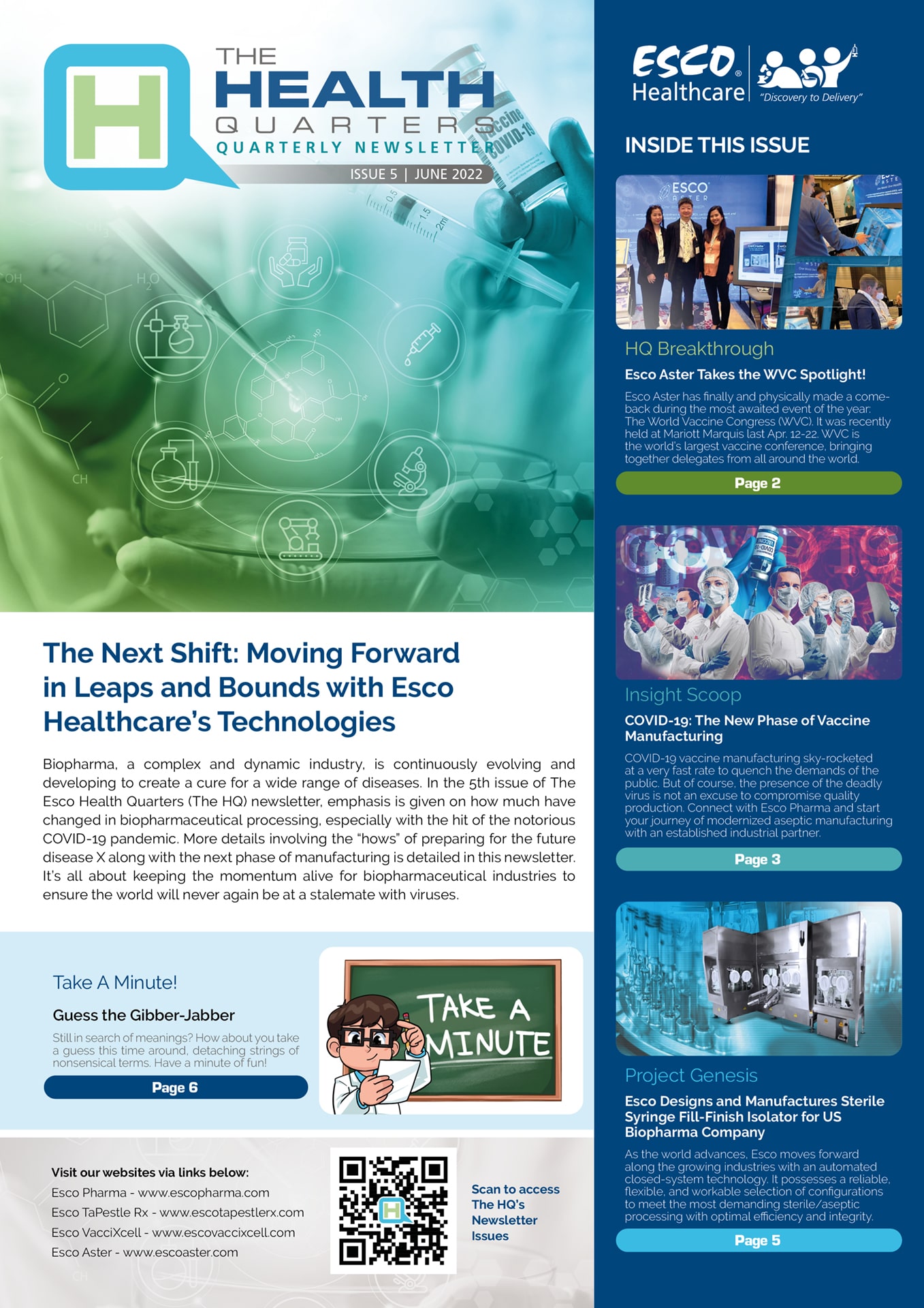 Always stay up-to-date with current healthcare updates, events and awe-inspiring technological advances as you browse through The HQ. Never miss a story, get The Health Quarters Newsletter today!
Download Newsletter