RABS vs Isolators: Understanding the differences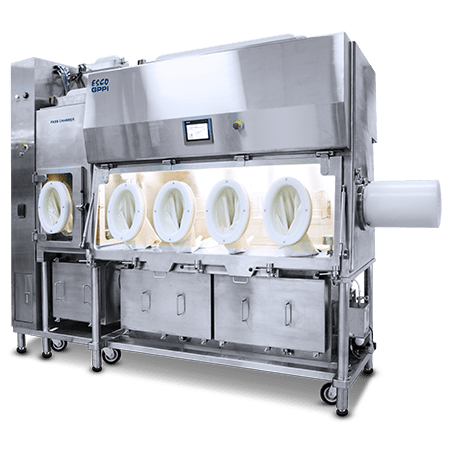 During the last 2 decades, aseptic processing has advanced with the use of isolators and Restricted Access Barrier Systems (RABS) as a means of detaching the operator from "critical areas" thereby reducing potentials risks in products. These systems have been slowly replacing traditional cleanroom.
But what exactly are the differences between these two systems?
Restricted Access Barrier System (RABS)
Provide an ISO Class 5 environment for preparing Compounded Sterile Preparations (CSPs)
All transport ports must be closed during compounding
Located within at least ISO Class 7 area to prepare Category 2 CSPs, or within a segregated compounding area to prepare Category 1 CSPs
Isolator
Provides isolation from the surrounding area and maintains ISO Class 5 air quality
High-integrity transfer ports
Decontaminated using an automated system
Maintains constant overpressure of at least 0.05-inch water column
Can be located in an ISO Class 8 area when preparing Category 2 CSPs
Criteria

RABS
ISOLATOR
Decontamination
Manually disinfected

Quantifiable and high reproducible method by an automated system

Assurance of Separation
No complete physical separation

Quantifiable hourly leak rate (closed) and continuously controlled differential pressure

Surrounding Environment

Passive: ISO 5

Active: ISO 7

Quantifiable leakage tightness

(ISO 10648-2)

Capital Costs

Higher than conventional cleanroom (CCR); reduced with renovation and retrofit application

HIgh equipment costs

Operating Costs

Higher than CCR

Cost saving in energy consumption (HVAC) and clothing
Toxic Containment

Low Capability

Good reliability
Source: Innovation in Aseptic Manufacturing RABS versus Isolators by Francesco Longanesi (Feb 2008)
Esco offers ISOLATORS apt for your compounding needs!
ESCO RABS
ESCO ISOLATORS