RABS and Isolators: A Clash of Roles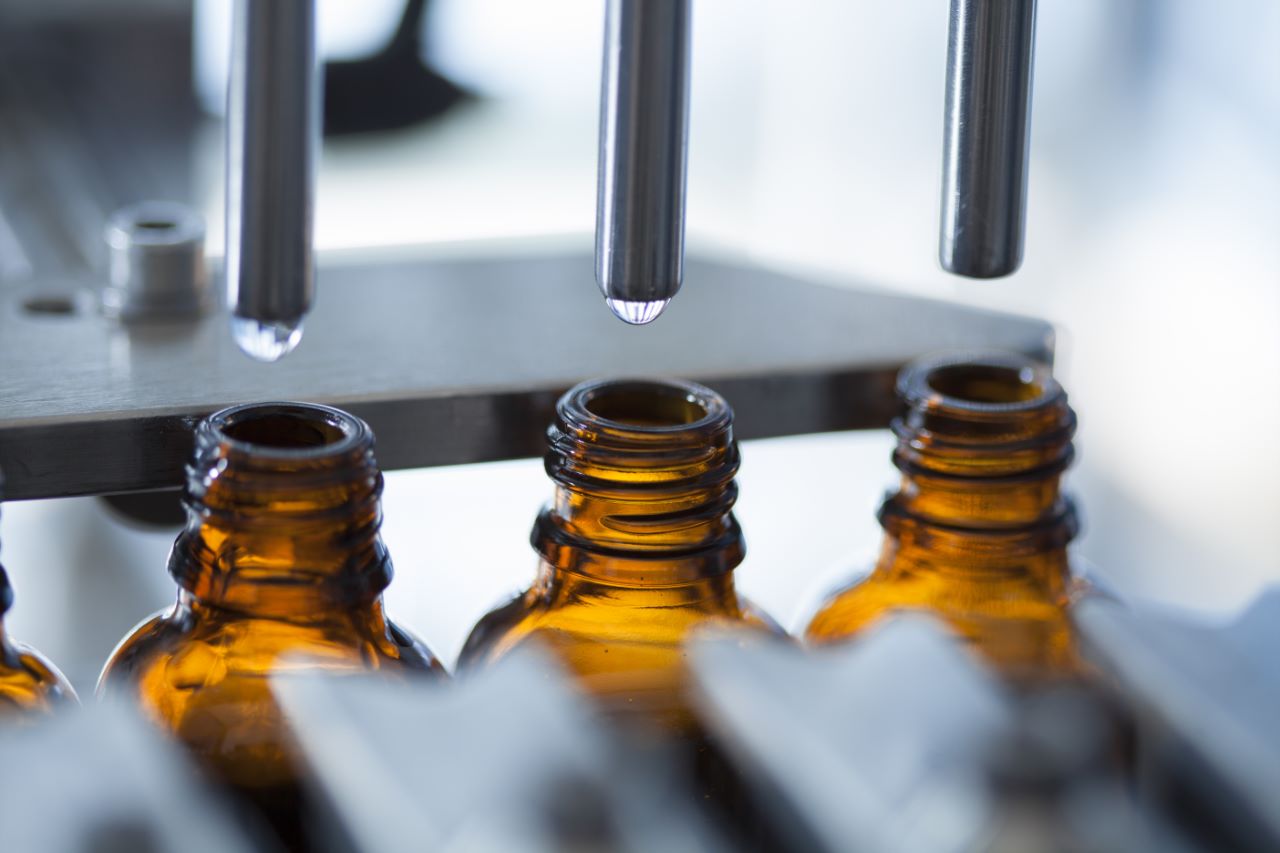 The main purpose of a cleanroom is to keep contaminants from entering and possibly tainting the processes and main products within it. But even with the most stringent protocols, high risk for bacterial entry brought about by cleanroom personnel, remains. Hence, there is an increasing demand for a solution that will distance the operator from the open manufacturing processes.
In response, the International Society for Pharmaceutical Engineering (ISPE) released the term 'Advanced Aseptic Processing (AAP)', which covers both the Restricted Access Barrier System (RABS) and the isolators. Generally, AAP aims to cater for product protection and containment during on-going manufacturing operations by separating operators from the process itself. Such techniques have been designed to eliminate risks of product exposure, to any viable or non-viable contaminants, during critical processes.
The most important factor in AAP operation is maintaining absolute ingress control. To achieve this, the equipment must be a complete rigid wall enclosure which physically separates the operator's arms and hands from the process. Thus, operations using open-front cabinets such as Laminar Flow Hoods (LFHs) or Biosafety Cabinets (BSCs) do not fit the criteria of AAP.
RABS and ISOLATORS
RABS can be utilized in fill-finish areas. The equipment provides an enclosed environment which reduces the risk of contaminating the product, containers, closures, and direct contact surfaces. It grants superior protection than conventional cleanroom operations by providing a level of separation between operator and product.
The configurations of RABS include:
ISO Class 5 environment with unidirectional airflow
Rigid wall enclosure
Use of glove port/s, half suit/s, to access all areas of the enclosure during filling operations
Sterilization-In-Place (SIP) is preferred for contact parts (fluid pathways). Other materials coming from the outside environment must undergo autoclaving prior to RABS entry via aseptic transfer ports.
Since the equipment is open to the surrounding room, it is commonly located in an ISO Class 7 or better environment.
Moreover, RABS are further divided into two: open RABS (oRABS) or closed RABS (cRABS).
An oRABS can either have: a dedicated air handling system (active) which is completely independent from the room's air supply; or a shared one with the cleanroom's downflow (passive), which recycles air from the surrounding environment. Additionally, its barrier doors can be opened for operator intervention at defined risk stages of aseptic processes.
However, cRABS provide a higher level of contamination control since its barrier doors remain closed from the last bio-decontamination through the initial set-up. It also has a dedicated air handling system which will circulate within the barriers. cRABS also make use of gaseous decontamination system.
Isolators, on the other-hand, are fully enclosed and sealed units with either unidirectional or turbulent HEPA or ULPA filtered air which is responsible for maintaining an ISO Class 5 working interior. The chamber may utilize an automatic bio-decontamination system with a H2O2 sanitant. Access inside the containment system is limited through glove ports and sterile transfer systems. Since the equipment is properly sealed from the outside atmosphere, it can be located within an ISO Class 8 environment or even a segregated compounding area. Isolators also provide a higher level of protection towards both the operator and the product when handling potent drugs. Since the number of novel drugs are arising (which are more complex and hazardous), the need for isolators also increase.
RABS vs ISOLATORS
A debate over which AAP– RABS or isolators – to employ, is ongoing among experts. But what industries have in common is their desire for two things: (1) operator, environment, and product protection; and (2) cost-cutting.
Maintaining a cleanroom is expensive; additional expenses are also factored, namely: energy, operating, and room validation costs. The reality of the paid 2 hours spent by operators gowning and de-gowning must also be ruled in. Thus, with the AAPs sweeping in to save the day, discussion on which can provide the highest level of protection while effectively lowering costs, continues up to this day.
An insightful approach of differentiating the two would be through energy consumption, as it is in line with the recent trend towards green pharmaceutical manufacturing.
The energy consumed by the two varies greatly. The main difference between RABS and isolators consists of smaller cleanroom space and its classification. Isolators can be operated in ISO Class 8 cleanrooms while RABS must be in ISO Class 7. RABS do not recirculate fresh air, and they also require additional areas for airlocks and gowning rooms, in studies, active RABS can save only 30% of energy. Isolators, however, can be integrated into the technical building services. It is desirable that as little as possible outside air must be conditioned for the isolator. An isolator with a system that uses air from the surrounding room to condition the process air can save up to 65% of energy.
In terms of the personnel protective equipment (PPE) to be used, operators must gown according to the classification of the area surrounding the AAP system.
Since isolators are commonly located in ISO Class 8 cleanrooms, PPE is composed of jumpsuit or plant uniforms; lab coat; head and shoe covers; and single non-latex gloves. The latter is used as a precaution during isolator operation using the glove ports.
For RABS, PPE of personnel should comply with standards set by ISO Class 7 cleanrooms. This includes additional full and sterile one-piece suits, sterile face masks, sterile head and shoe covers, goggles, and multiple layers of gloves. Maintaining a higher class of cleanroom for one AAP would also result in higher expenses. Thus, isolators present a solution for reduced gowning costs.
These facts are the primary reasons why manufacturing companies are starting to lean more towards the use of isolators in their processes.
Some still argue that the two AAP methods appear to be similar, as they both provide ISO Class 5 cleanroom space and ensure the physical separation of the operator and the process. Of the two though, isolators are the most widely accepted within the industry, specifically for filling operations.
At Esco, a wide range of turnkey solutions are available for the specific needs of any industry. Moreover, Esco provides Potent Line Isolator, suitable for the whole manufacturing process of potent drugs.
All equipment possess the following:
Wash-in-place (WIP) and/or clean-in-place (CIP) sloped chamber drain
A closed transfer method
21 Code of Federal Regulations Part II compliant
Single contact project manager
Optional process development support
Either full stainless steel 316L or electrogalvanized steel with Esco Isocide™ antimicrobial powder coating
EQUIPMENT
DESCRIPTION

Provides controlled negative pressure environments to maximize personnel protection
Designed for weighing and dispensing

Potent compounds
Handling New Chemical Entities
Containment solutions for compounds during sub-division & sampling processes

Aseptic Containment Isolator

Adaptable aseptic containment solution with user defined pressure & airflow regimes
Premium solution for large volume sterility testing

General Platform Processing Isolator

Highly adaptable, unidirectional laminar airflow isolator
For sterility testing requiring ISO Class 5 environment
Advanced control system allows for:

Positive or Negative Pressure
Alteration of airflow patterns: Single Pass or Recirculating

Highly efficient filters with 99.999% filtration rate of 0.1 to 0.3 microns
Fully enclosed work zone for operator, product, and environment protection
Esco ISOCIDE™ antimicrobial coating to minimize contamination
ISO Class 5 work zone

Streamline® Compounding Isolator (Compounding Aseptic Containment Isolator

Fully enclosed working area for enhanced protection of operator, product, and environment
Esco ISOCIDE antimicrobial coating on all painted surfaces minimizes contamination
Robust dual-wall construction
ISO Class 5 work zone
REFERENCES:
1. Advanced Aseptic Processing: RABS and Isolator Operations. (2018). Retrieved from https://www.europeanpharmaceuticalreview.com/article/1372/advanced-aseptic-processing-rabs-and-isolator-operations/

2. Beyond cleanrooms: Debating RABS and isolators | Healthcare Packaging. (2018). Retrieved from https://www.healthcarepackaging.com/article/beyond-cleanrooms-debating-rabs-and-isolators

3. International Society of Pharmaceutical Engineers (2018). Retrieved from https://a3p.org/wp-content/uploads/2015/03/article_regulatory_2015_RABS-definition.pdf

4. Isolators and RABS. (2018). Retrieved from https://www.pharmaceuticalonline.com/doc/isolators-and-rabs-0001

5. KGaA, W. (2018). RABS versus Isolators | chemanager-online.com - Chemie und Life Science. Retrieved from https://www.chemanager-online.com/themen/reinraumtechnik/rabs-versus-isolators

6. Restricted Access Barriers vs Isolators An Energy Consumption Comparison. (2018). Retrieved from https://www.pharmaceuticalonline.com/doc/restricted-access-barriers-vs-isolators-an-energy-consumption-comparison-0001

7. Weston, F. (2018). Debating the Role of RABS and Isolators in Aseptic Manufacturing. Retrieved from http://www.pharmtech.com/debating-role-rabs-and-isolators-aseptic-manufacturing
Contact Us
Esco Pharma Pte. Ltd.
21 Changi South Street 1 Singapore 486777
Tel: +65 65420833
Fax: +65 65426920
Email: [email protected]
Esco Technologies, Inc.
Esco Pharma Factory
2512 Metropolitan Dr. Suite 120-B
Feasterville-Trevose, PA 19053-6738
Tel: +1 215-322-2155
Email: [email protected]
Esco GB Ltd.
Unit 2 R-Evolution @ Gateway 36
Kestrel Way, Barnsley, S70 5SZ
Tel: +44 (0) 1226 360799
Email: [email protected]
About our BRANDS
Esco Pharma provides specialist services, equipment packages, and process solutions from our core platform products leading to improved operator protection, reduction of cross contamination, and more efficient processing, thereby directly and indirectly advancing occupational health and human healthcare.
About Esco Pharma
Esco Pharma's largest global network of localized application specialists and service offices provides faster response and local service translating into more competitive costs on maintenance, and shorter project life cycles.
Esco provides standardized platforms with inbuilt configurations without constraints on operational parameters. This enables pharmaceuticals, nutraceuticals, and cosmeceuticals to comply with international standards for occupational health and safety.