Quality Makes Pharmaceutical Industries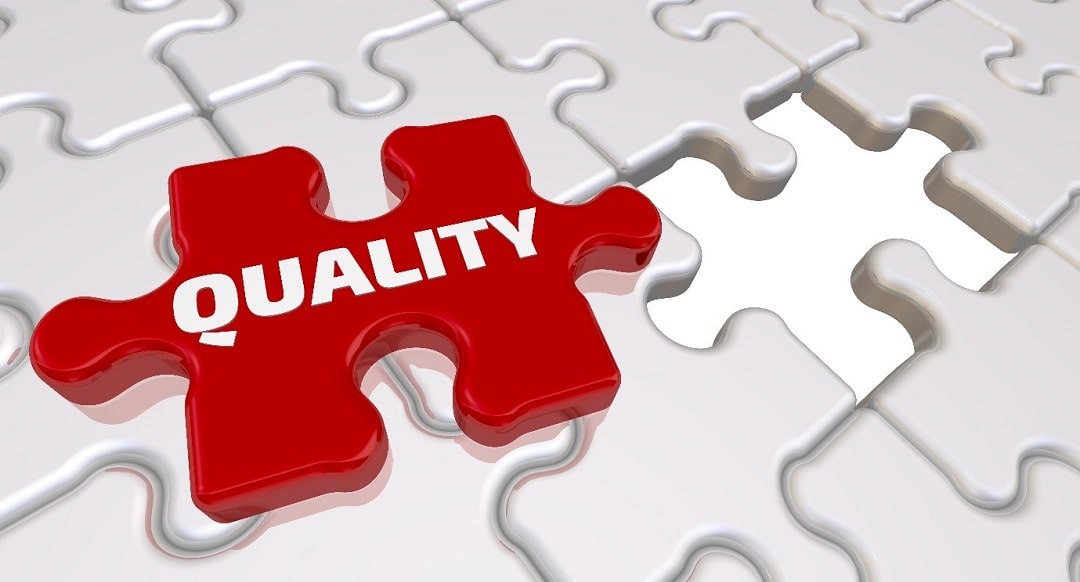 "Quality is never an accident. It is always the result of intelligent effort. "
- John Ruskin
Achieving a high quality product is of prime importance in the pharmaceutical field as it denotes that the final product is safe and effective to use for its intended purpose.
Industries embed this same concept within the minds of all their staff to guarantee that quality is built into their final products.
This attribute of a pharmaceutical preparation cannot be easily measured and assured during in-process inspection and finished-product testing, since every stage of the manufacturing process affects the properties of the drug. This key fact opens up the necessity to properly train all personnel-- from the basic concepts of assuring quality like donning on their personal protective equipment (PPE) prior to entering production sites; up to the complex protocols of aseptic technique.
Additionally, a consistent yield of products of the highest calibre will not only depend on the operators, rather, even the material of construction of the cleanrooms and various equipment used for handling and preparing the final products can be of influence. As such, a keen sense of attention to detail is essential.
From the purchasing and storage of raw materials, to the in-process quality testing, up until the labelling and packaging of the final product, there must already be and established standard operating procedures (SOPs) in which the operators can easily grasp and understand.
Moreover, manufacturing firms are continuously improving their facilities by integrating various kinds of automation technology whose main advantage is rendering a reproducible process. However, this type of system still have certain limitations which demand the need for man power, and doing so would highly increase the possibility for human error and decrease the capacity of process replication. For industries, this type of situation cannot guarantee that all final products will have the same quality attributes.
To address issues on quality assurance, the US Food and Drug Administration (FDA) released a guideline on process validation whose major concern is the evaluation of data collected from the initial stage of drawing up the whole manufacturing process, until the commercial production scale. Gathered information will then be used as evidence to establish a manufacturing process that is capable of consistently producing high quality products.
There are three main activities to efficiently validate the whole production process:
1. Process Design: this refers to the knowledge built from process development which will be subsequently used to establish the commercial scale method of manufacturing.

2. Process Qualification: this is when the process design is evaluated to verify that it is capable of reproducible commercial manufacturing.

3. Continued Process Verification: the pharmaceutical industry does not have a room for error, and it needs to be continuously assured that the manufacturing process will remain in a state of control and will only produce high quality products.
Furthermore, understanding the information from the process development will ultimately help establish a way to manage the results of a manufacturing process to only have products with the desired attributes. In order to accomplish this, manufacturers should learn to understand the sources of variation, detect the presence and impact of a certain variation towards the entire process, and appropriately control the variation with regards to the risk it represents to the process and the final product.
Abiding to this will help industries gain a high degree of assurance that manufacturing processes are consistently producing marketable drug products that meet the necessary attributes of identity, strength, quality, purity, and potency.
Pharmaceutical companies cater to millions, if not billions, of patients each year, and it is only proper that they continuously improve their processes to assure that consumers are receiving their money's worth.
References:
1. US FDA.(2011). Guidance for industry- Process Validation: General Principles and Practices. Retrieved on 17-May-19. Retrieved from: https://www.fda.gov/regulatory-information/search-fda-guidance-documents/process-validation-general-principles-and-practices
About our BRANDS
Esco Pharma provides specialist services, equipment packages, and process solutions from our core platform products leading to improved operator protection, reduction of cross contamination, and more efficient processing, thereby directly and indirectly advancing occupational health and human healthcare.
About Esco Pharma
Esco Pharma's largest global network of localized application specialists and service offices provides faster response and local service translating into more competitive costs on maintenance, and shorter project life cycles..
Esco provides standardized platforms with inbuilt configurations without constraints on operational parameters. This enables pharmaceuticals, nutraceuticals, and cosmeceuticals to comply with international standards for occupational health and safety.