Orodispersible Films: A Modernized Drug Delivery System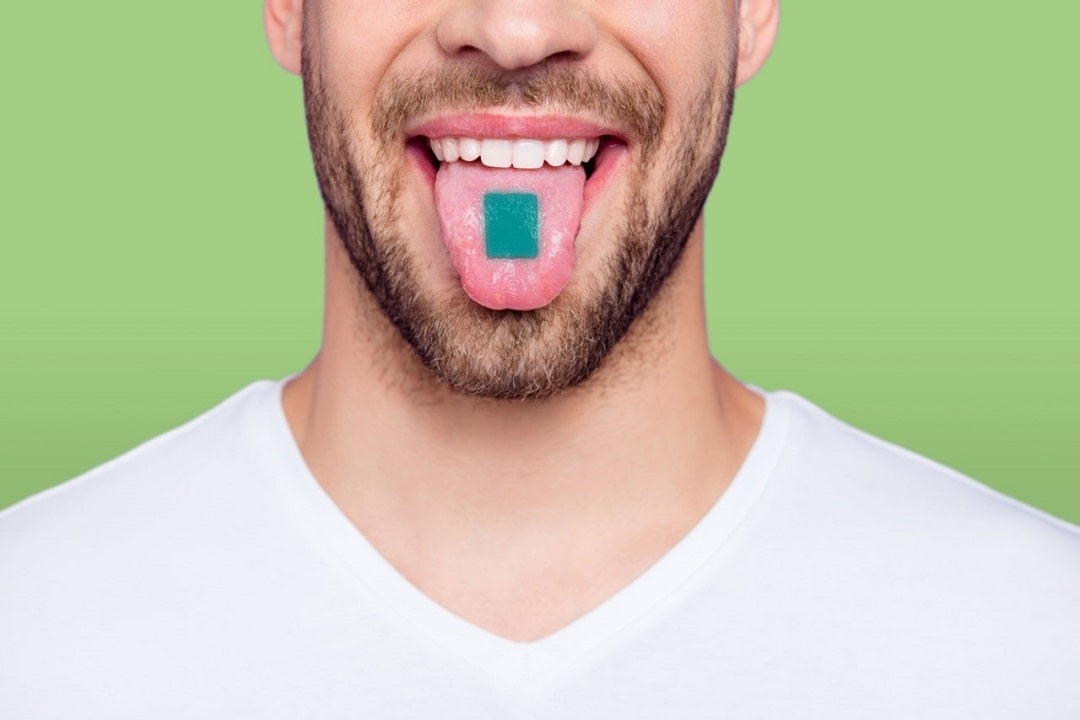 Ground-breaking scientific discoveries led to the formulation of different medications to fight all sorts of diseases; and drug delivery is by far one of the most important part of those researches.
The system of drug delivery refers to a formulation or a device that facilitates the entry of an active pharmaceutical ingredient across biological membranes toward its targeted site of action for drug absorption. It is also responsible for improving the safety and efficacy of the drug as it controls the rate, time, and place of drug release in the body.
The different routes of drug delivery into the body are:
1. Oral

2. Parenteral

3. Intravenous (IV), intramuscular (IM), intradermal (ID), intrathecal (IT)

4. Intranasal

5. Sublingual, buccal

6. Rectal

7. Vaginal

8. Ocular

9. Otic

10. Nasal, inhalation, nebulization

11. Subcutaneous
Oral route is regarded as the most commonly preferred, most economical, and most convenient route of drug delivery in the pharmaceutical industry. However, among the geriatric and paediatric populations, conventional dosage forms such as tablets, capsules, solutions, and suspensions may cause difficulty in swallowing.
To address this issue, pharmaceutical manufacturers developed the Oral Film Technology (OFT), also known as Orodispersible films (ODFs), fast dissolving films, or fast disintegrating films. These are postage sized strips of thin polymeric films intended to be placed on the tongue and rapidly disintegrate or dissolve within 30 seconds. This type of pharmacokinetic mechanism allows it to avoid first-pass metabolism, thus, providing a fast onset of action with enhanced bioavailability.
Manufacturing ODFs
The manufacture or preparation of ODFs require a careful selection of raw materials as they are targeting special populations (geriatrics and paediatrics).
An ODF is comprised of:
1. Active Pharmaceutical Ingredient (API) - 30%

The main ingredient with the therapeutic effect. It is incorporated into the film via particulate or molecular dispersion.

The particle size, distribution, and polymorphism of the API are critical attributes of the film as they can affect the solubility, dissolution rate, and bioavailability.

There is a limited amount of drug that can be loaded into the film, thus, high potency low-dose drugs are preferred; maximum amount of drug load depends on the solubility and compatibility of the API with the excipients.

2. Water-soluble film-forming polymers - 40-50%

Film-forming polymers are critical ingredients of ODFs (patents of ODFs are based on the various polymers, APIs, and preparation methods).

Polymer properties depend on their molecular masses: polymers with low-molecular-mass dissolve quicker, but polymers with higher mass has better mechanical properties.

Polycarbophil or even polyacrylic acid can be used for the development of sustained-release or mucoadhesive films.

3. Plasticizers - 0-20%

Necessary to obtain a flexible and non-brittle ODF.

Improves plasticity and elasticity of the resulting films.

4. Fillers, flavors, colors, etc. - 0-40%

Flavorants: masks the unpleasant taste of APIs.

Others:

Saliva-stimulating agents can shorten disintegration time.

Addition of enzyme inhibitors to prevent drug degradation.

Surfactants improve spreading of the coating mass.

Stabilizers prevent sedimentation.

Natural gums improve viscosity and film-forming capacity.
The two main methods of manufacturing ODFs are tablet coating and solvent casting or hot-melt extrusion. ODF preparation is flexible, and currently solvent casting is the method of choice.
Solvent Casting refers to the process of suspending the API in a mixture of polymers, plasticizers, and other excipients which have undergone dissolution via volatile solvents (water or ethanol). The resulting material is referred to as film dope, which will then be spread upon a roll of release media (plastic impregnated paper). Later on, the coated media will go through a drying apparatus, either an oven or a convection chamber, to facilitate solvent removal. Lastly, the dried film will be cut into strips and will be individually packed in sealed pouches.
This method is ideal when manufacturing a film with a heat-sensitive API, because the required temperature is relatively low than the ones used in hot-melt extrusion.
On the other-hand, the method of hot-melt extrusion utilizes dry ingredients which will be heated, melted, and mixed via an extruder screw until it homogenizes. The melted material will then be subjected to a flat extrusion die that will press the extrudate into the desired film shape. Elongation rollers to improve the thickness and strength of the film will be used while the material is still hot and pliable. Finally, the extruded film will be cooled, cut, and then packed.
Also, since this process involves the use of high temperature, all ingredients used should be devoid of water and any volatile solvents to prevent the presence of voids in the film that might affect the product's uniformity, strength, and appearance.
The problem with hot-melt extrusion is it exposes the ingredients of the film to a very high temperature; which may cause degradation of the raw materials.
Advantages and Disadvantages
ODFs are formulated to rapidly dissolve once placed on the tongue and in contact with the saliva, thus, eliminating the need to swallow. This drug delivery design increases compliance among paediatric and geriatric populations, as well as with bedridden patients suffering from dysphagia, Parkinson's disease, or even vomiting.
Moreover, since the drugs are intended to be released and absorbed into the oral mucosa, it completely by-passes the first-pass metabolism; wherein the concentration of a drug may be greatly reduced before it reaches the circulatory system, as it is first absorbed and metabolised in the gastrointestinal tract and the liver.
Unlike tablets, the problems of fragility during manufacture, storage, handling, and administration are non-existent with ODFs; instead they exhibit flexibility and robustness to mechanical forces.
ODFs also offer accurate dosing since each film will contain a precise drug content; making them superior to conventional oral suspensions which must be poured out and measured to obtain a single dose. This characteristic heralds the potential of ODFs to be used for personalized medication therapy during extemporaneous pharmacy compounding.
The major disadvantage of an ODF is its limited drug loading capacity; the reason why these films are apt for handling highly-potent low-dose drugs. There is also the problem of taste masking, as adding this type of excipient may greatly lessen the concentration of the API; for extremely bitter drugs, taste masking may even be impossible
---
The continued convenience of intake presented by oral dosage forms, maintains their stand on the pedestal as the most preferred route of drug delivery. Due to this, pharmaceutical industries are undertaking studies to enhance the characteristics of these drugs; hence, the presence of fast-release tablets, fast-disintegrating tablets, oral suspensions, oral dispersible tablets, and now the orodispersible films. This rapidly dissolving transformed the conventional solid and liquid dosage forms into a advanced, stable, and effective delivery system.
Esco Pharma's innovative pharmaceutical technology offers state-of-the-art isolators and numerous cleanroom equipment for the preparation of orodispersible films. Our customizations specialties and our compliance to international standards make us one of the most flexible pharmaceutical companies in the world.
References:
1. Eva Maria Hoffmann, Armin Breitenbach, & Jörg Breitkreutz. (2011). Advances in orodispersible film for drug delivery. Expert opinion on drug delivery, 8(3), 299-316. Doi: 10.1517/17425247.2011.553217. Retrieved on January 25, 2019. Retrieved from: https://www.researchgate.net/publication/49801513_Advances_in_orodispersible_film_for_drug_delivery

2. Gijare C. & Deshpande A.(2018). Orodispersible films: a systematic patent review. National Center for Biotechnology Information, 12(2), 110-120.

Doi:10.2174/1872211312666180509100216. Retrieved on January 25, 2019. Retrieved from: https://www.ncbi.nlm.nih.gov/pubmed/?term=Gijare%20C%5BAuthor%5D&cauthor=true&cauthor_uid=29745346

3. Jennifer Le.(2019). Drug Administration. Retrieved on January 25, 2019. Retrieved from: https://www.msdmanuals.com/en-sg/home/drugs/administration-and-kinetics-of-drugs/drug-administration

4. Marta Slavkova & Jorg Breitkreutz.(2015). Orodispersible drug formulations for children and elderly. European Journal of Pharmaceutical Sciences, 75(30), 2-9.

Doi.org/10.1016/j.ejps.2015.02.015. Retrieved on January 25, 2019.

5. Particle Sciences.(2010). Dissolving Films. Retrieved on January 28, 2019. Retrieved on: https://www.particlesciences.com/news/technical-briefs/2010/dissolving-films.html

6. Pooja Arora & Vandana Arora Sethi.(2013). Orodispersible tablets: a comprehensive review. International Journal of Research and Development in Pharmacy and Life Sciences 2(2), 270-284. ISSN: 2278-0238. Retrieved on January 25, 2019. Retrieved from: https://www.omicsonline.org/open-access/orodispersible-tablets-a-comprehensive-review-.pdf

7. ScienceDirect.(2015). Strategies to Modify the Drug Release from Pharmaceutical Systems. Retrieved on January 25, 2019. Retrieved from: https://www.sciencedirect.com/science/article/pii/B9780081000922000035

8. Springer Nature.(2019). Drug Delivery. Retrieved on January 25, 2019. Retrieved from: https://www.nature.com/subjects/drug-delivery

9. University of Nottingham.(2013). Understanding First Pass Metabolism. Retrieved on January 25, 2019. Retrieved from: https://www.nottingham.ac.uk/nmp/sonet/rlos/bioproc/metabolism/01.html

10. Wen Chin Foo, Yuet Mei Khong, Rajeev Gokhale, & Sui Yung Chan. (2018). A novel unit-dose approach for the pharmaceutical compounding of an Orodispersible film. International Journal of Pharmaceutics 539(2018), 165-174. Doi.org/10.1016/j.ijpharm.2018.01.047. Retrieved on January 25, 2019.
Contact Us
Esco Pharma Pte. Ltd.
21 Changi South Street 1 Singapore 486777
Tel: +65 65420833
Fax: +65 65426920
Email: [email protected]
Esco Technologies, Inc.
Esco Pharma Factory
2512 Metropolitan Dr. Suite 120-B
Feasterville-Trevose, PA 19053-6738
Tel: +1 215-322-2155
Email: [email protected]
Esco GB Ltd.
Unit 2 R-Evolution @ Gateway 36
Kestrel Way, Barnsley, S70 5SZ
Tel: +44 (0) 1226 360799
Email: [email protected]
About our BRANDS
Esco Pharma provides specialist services, equipment packages, and process solutions from our core platform products leading to improved operator protection, reduction of cross contamination, and more efficient processing, thereby directly and indirectly advancing occupational health and human healthcare.
About Esco Pharma
Esco Pharma's largest global network of localized application specialists and service offices provides faster response and local service translating into more competitive costs on maintenance, and shorter project life cycles..
Esco provides standardized platforms with inbuilt configurations without constraints on operational parameters. This enables pharmaceuticals, nutraceuticals, and cosmeceuticals to comply with international standards for occupational health and safety.