Lessen Bioburden: Control in the Biopharmaceutical Business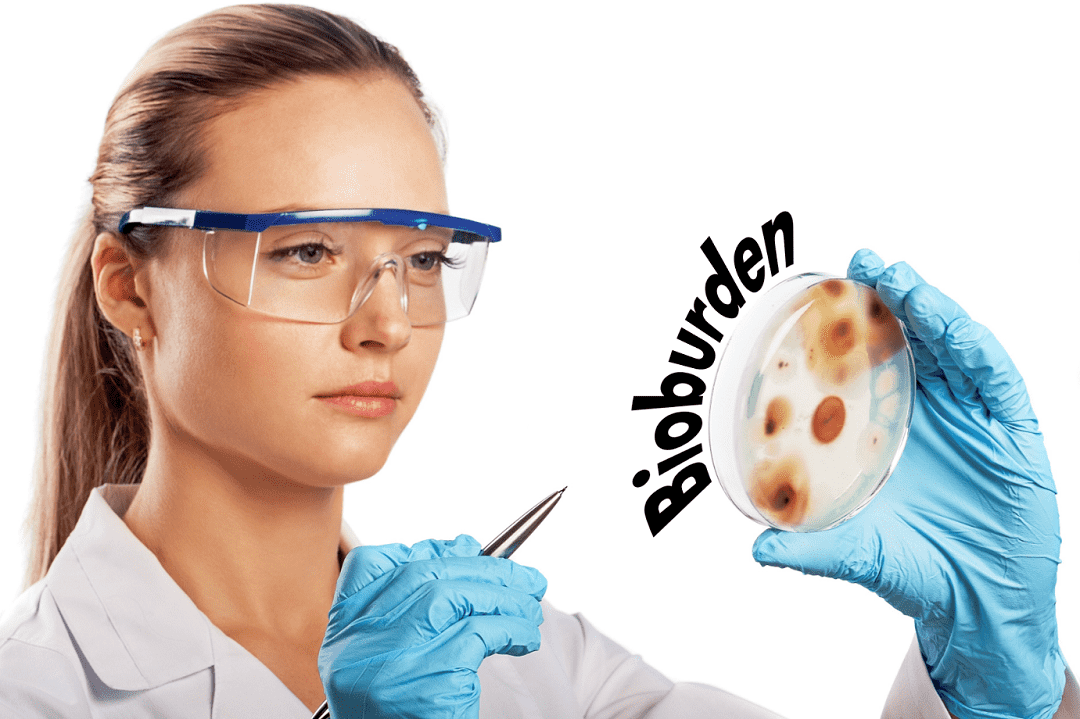 There have been many great feats made by the pharmaceutical industry in the past few years, but this advancement does not come without any hitches because of unadressed issues of health problems and diseases.
One unsettling fact that adds to the burden of achieving sterility status is that, the growth of the world's population brings with it an increase in the number of microorganisms resistant to current pharmaceutical preparations; making them harder to eliminate. This is a major setback for both the healthcare and manufacturing industries as it implies the possibility of health decline and a high risk of bioburden.
Bioburden is the term that denotes the number of microorganisms thriving on most of the rooms and surfaces of a pharmaceutical facility. It describes the viable number of microbes present on the item prior to sterilization. This term is also often used in microbial limit testing, which is done on pharmaceutical and medical products during quality control.
It is also present in water systems, in the sterilizing filtration, and basically every corner of the production facility. This barely goes unnoticed until there is a "hit" in the environmental monitoring report; alarming the operators that the bioburden has dramatically increased..
The growth of bioburden stems from the operators who normally shed microbes from their bodies - face, hair, and hands - and clothing. Any physical contact from people working together is a main cause of biological contamination. Additionally, the contamination may also arise from material and equipment transfer.
Since the manufacturing firm requires manpower, the continuous mobility - even if minimized- may generate particles that can contaminate the whole facility. As such, there are necessary containment steps to be followed, and these are the following:
Cleaning with an effective disinfectant is important to ensure that all surfaces be contaminant-free. But this fact alone doesn't actually ensure total eradication of bioburden. Necessary equipment must be used, like airlocks, to provide safety.

Airlocks are one of the most used equipment inside a facility. As the mode of transport of materials in and out, it can be one of the causes of increasing bioburden.

Higher air changes and an adequate design for these pass through chambers must be utilized, and if possible, a biodecontamination system to ensure the full eradication of microorganisms.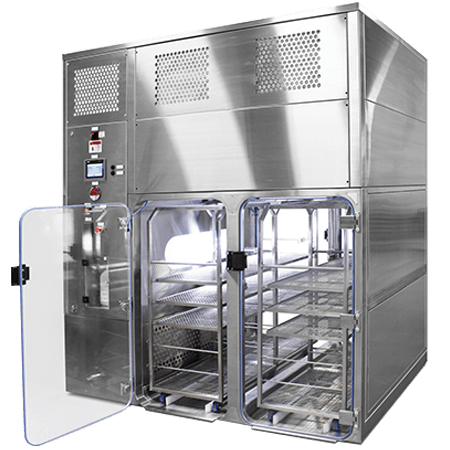 BioPass™ Pass Through
The BioPass™ Pass Through is integrated with Esco BioVap™ biodecontamination system which utilizes atomized hydrogen peroxide providing 6-log reduction of biological hazards within the chamber. It is designed and constructed in compliance to cGMP guidelines and requirements for manufacturing and handling of pharmaceuticals. Its double-width decontamination chamber can be customized to suit client's specifications.
The system is configured to operate at positive pressure with interlocking doors to ensure that unfiltered air from the background environment will not reach the decontaminated environment. Customizable carts are capable of accommodating variations in client's daily loading requirements.
References:
1. Bioburden - an overview | ScienceDirect Topics. (ND). Retrieved from https://www.sciencedirect.com/topics/medicine-and-dentistry/bioburden

2. Bozenhardt, H., Bonzenhardt, E. (2019) Cleaning Sanitizing Sterilizing Or Wishing It Away What Are We Doing To Control Bioburden. Retrieved from https://www.pharmaceuticalonline.com/doc/cleaning-sanitizing-sterilizing-or-wishing-it-away-what-are-we-doing-to-control-bioburden-0001

3. Eissa, M. (2017) Bioburden Control in the Biopharmaceutical Industry. Accessed last 23 Apr 2019 from http://www.biopharminternational.com/bioburden-control-biopharmaceutical-industry
About our BRANDS
Esco Pharma provides specialist services, equipment packages, and process solutions from our core platform products leading to improved operator protection, reduction of cross contamination, and more efficient processing, thereby directly and indirectly advancing occupational health and human healthcare.
About Esco Pharma
Esco Pharma's largest global network of localized application specialists and service offices provides faster response and local service translating into more competitive costs on maintenance, and shorter project life cycles..
Esco provides standardized platforms with inbuilt configurations without constraints on operational parameters. This enables pharmaceuticals, nutraceuticals, and cosmeceuticals to comply with international standards for occupational health and safety.