Esco Pharma ships out General Processing Platform Isolator (GPPI) to a client in Canada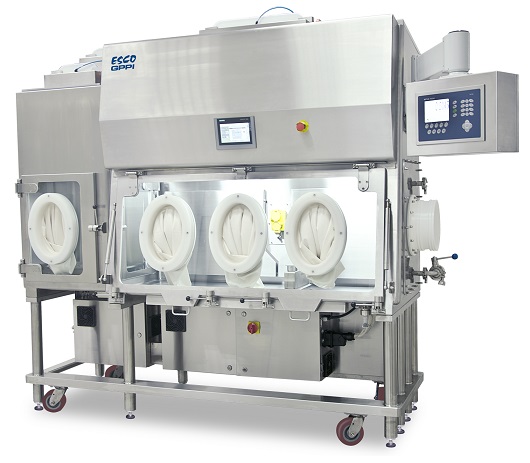 The platform design with pre-proven engineering provides a perfect solution to meet a potent product formulation application with the shortest engineering and fastest delivery time.

The Esco General Processing Platform Isolator (GPPI) features an integrated analytical load cell with external scale readout; an automated inlet and outlet dampers for automated pressure hold testing and; an onboard compressed air pump for pressure testing to class 2 standards as per ISO 10648-2. With the unit fitting through a standard doorway, installation consists of wheeling in place and plugging in. Provided is a wash gun for wash-in-place (WIP) in the interior of the isolator and a rapid transfer port (RTP) for contained loading in and out.

Esco Pharma is dedicated to providing specialist services, equipment packages, and process solutions from our core platform that conform to international electrical standards such as CE marking and UL listing. Components of GPPI are considered UL listed.

Esco Pharma is the only global supplier in the pharmaceutical industry that operates from three (3) global regional headquarters and factories - US, UK, and Singapore. Esco is an ISO 9001 and 14001 certified organization adhering to the most stringent quality management systems throughout our organization.

Contact us for your next project today!