Esco Pharma is Back with Exciting Breakthroughs | Pack Expo 2021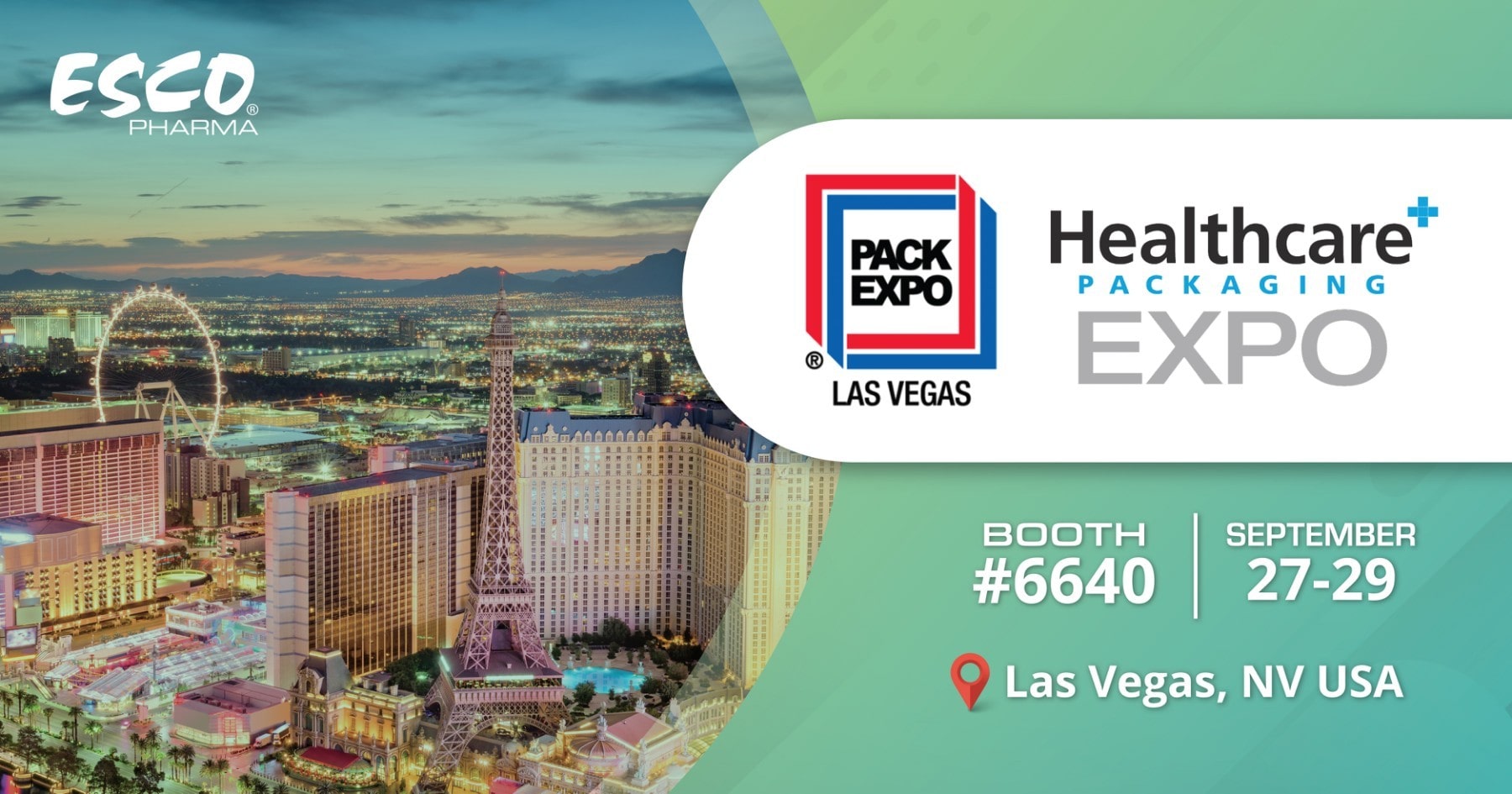 Esco Pharma continues to uphold its vision amidst the pandemic with a consistent commitment to providing dedicated solutions through the latest innovative platforms.
The exhibit on Esco Pharma's exciting breakthroughs at the PACK EXPO Las Vegas and Healthcare Packaging EXPO is to be held at Las Vegas Convention Center this coming September 27-29. The said trade show is considered as one of the world's most comprehensive packaging and processing event of the year with over 17,000 registrants and still counting!
Everyone is looking forward to the return of the much-awaited event, where participants can finally re-engage with people from different industries to open new possibilities. Moreover, it also allows participants to experience technologies in action with uncompromising upfront discussion as an opportunity for collaboration.
The upcoming event aims to reunite with around 1,500 exhibitors from the packaging and processing community, and Esco Pharma is esteemed to be one of the participants in the well-organized halls of the convention center.
To set the expectations, exhibitors will be coming from top pharmaceutical innovators from the following categories:
Biological/Biopharmaceutical
Cannabis products
Contract Manufacturing - Pharma/Biopharma
Medical devices
Medical/Dental Instruments or Supplies
Nutraceutical, Vitamin, Dietary Supplement
Over-the-counter products
Pharmaceutical
Esco Pharma continues to thrive throughout its more than 40 years of existence through unceasing developments and technological advancements. Engage with us and learn more by visiting us at booth #6640, where our team of experts is ready to support you on your process needs from Discovery to Delivery.
Join us as we relentlessly go global! See us also on our next event at CPhI Worldwide.
Contact Us
Esco Technologies, Inc.
Esco Pharma Factory
2512 Metropolitan Dr. Suite 120-B
Feasterville-Trevose, PA 19053-6738
Tel: +1 215-322-2155
Email: [email protected]
About Esco Pharma

Esco Pharma provides specialist services, equipment packages, and process solutions from our core platform products leading to improved operator protection, reduction of cross-contamination, and more efficient processing, thereby directly and indirectly advancing occupational health and human healthcare.
Esco Pharma's largest global network of localized application specialists and service offices in 42 locations and growing provides faster response and local service translating into more competitive costs on maintenance, and shorter project life cycles.
Esco provides standardized platforms with inbuilt configurations without constraints on operational parameters. This enables pharmaceuticals, nutraceuticals, ATMP, cell therapy, gene therapy, biologics/vaccines, and cosmeceuticals to comply with international standards for occupations health and safety.