Esco Pharma is Back at Making Pharmaceuticals 2019!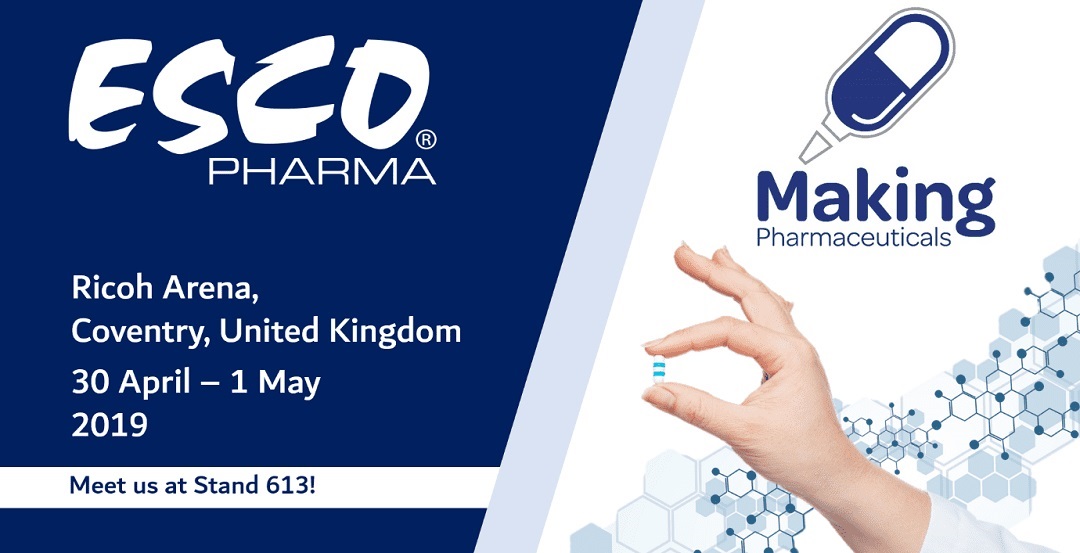 Esco Pharma will be exhibiting once again at the leading UK pharmaceutical exhibition and conference, Making Pharmaceuticals 2019 on April 30 to May 1 at Ricoh Arena, Coventry, United Kingdom.
Making Pharmaceuticals will be hosting more than 2,000 pharmaceutical professionals over two days and more than 200 exhibitors across Europe. This serves as the perfect opportunity for everyone to meet, discuss, and learn from more than 90 pharmaceutical conference sessions - all for free.
Esco Pharma, one of the leading global design, manufacture, and commissioning companies, will be available on site to discuss your needs. Our team of experts will discuss our specialty in airflow and containment equipment for pharmaceutical, biopharmaceutical, and fine chemicals.
As a division of the Esco group, Esco GB Ltd - Pharma benefits from Esco's heritage in clean air containment technology since 1978.
As part of our full range, we design and manufacture:
To know more, make sure to visit us at Stand 613!
Click here to register at Making Pharmaceuticals 2019:
About our BRANDS
Esco Pharma provides specialist services, equipment packages, and process solutions from our core platform products leading to improved operator protection, reduction of cross contamination, and more efficient processing, thereby directly and indirectly advancing occupational health and human healthcare.
About Esco Pharma
Esco Pharma's largest global network of localized application specialists and service offices provides faster response and local service translating into more competitive costs on maintenance, and shorter project life cycles..
Esco provides standardized platforms with inbuilt configurations without constraints on operational parameters. This enables pharmaceuticals, nutraceuticals, and cosmeceuticals to comply with international standards for occupational health and safety.