Esco Pharma is at Two Places at Once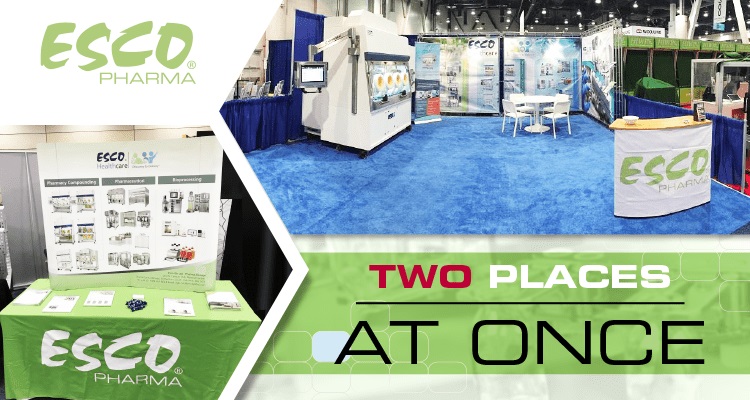 Esco Pharma is committed in delivering innovative technologies and discoveries to help make the world a safer, healthier, and better place to live in. To uphold its vision, Esco Pharma actively participated in two exhibitions to showcase cutting-edge solutions for various application.
Last September 25-27, the Esco Pharma USA team showcased the Esco VacciXcell Cell Processing Isolator at the Healthcare Packaging Expo in Las Vegas, USA. This annual event gathers 250 exhibitors and 5,000 professionals exploring end-to-end solutions for pharmaceutical, biological, and neutraceutical industries.
The Esco VacciXcell Cell Processing Isolator is a one-stop solution that integrates various cell processing equipment in a cGMP isolator necessary for aseptic bioprocessing. Visitors tried and experience to work inside the isolator with a little entertainment by playing a Vegas-themed game – Mini Roulette. Lucky winners got a chance to take home exciting prizes from Esco.
The attendees also consulted Esco Pharma experts for the full range of solutions for aseptic filling.
On a separate location, the Esco Pharma UK team highlighted products and services at the ISPE 2017 Europe Biotechnology Conference in Dublin, Ireland last September 26-27, 2017. The interest from attendees and quality of the conference sessions demonstrated the continued investment and growth of biopharmaceuticals in Ireland.
Esco looks forward to catering to valued inquiries and continued support of this market from our UK and US manufacturing locations and local Ireland representation. As an international organization with localized manufacturing for each major region, Esco takes delight in delivering products and ensuring local support from initial inquiry to post-delivery service.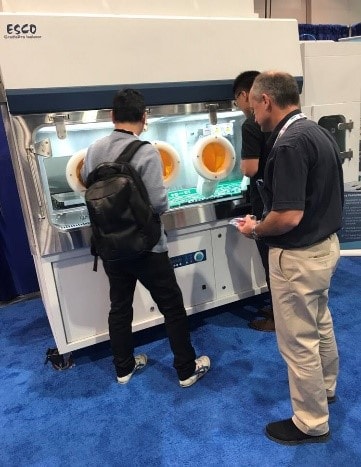 Attendees playing the Mini-Roulette game
Esco Pharma would like to thank everyone for the opportunity to connect with you. See you in the succeeding exhibitions.