Esco Pharma GB exhibited at CPhI and P-Mec in Germany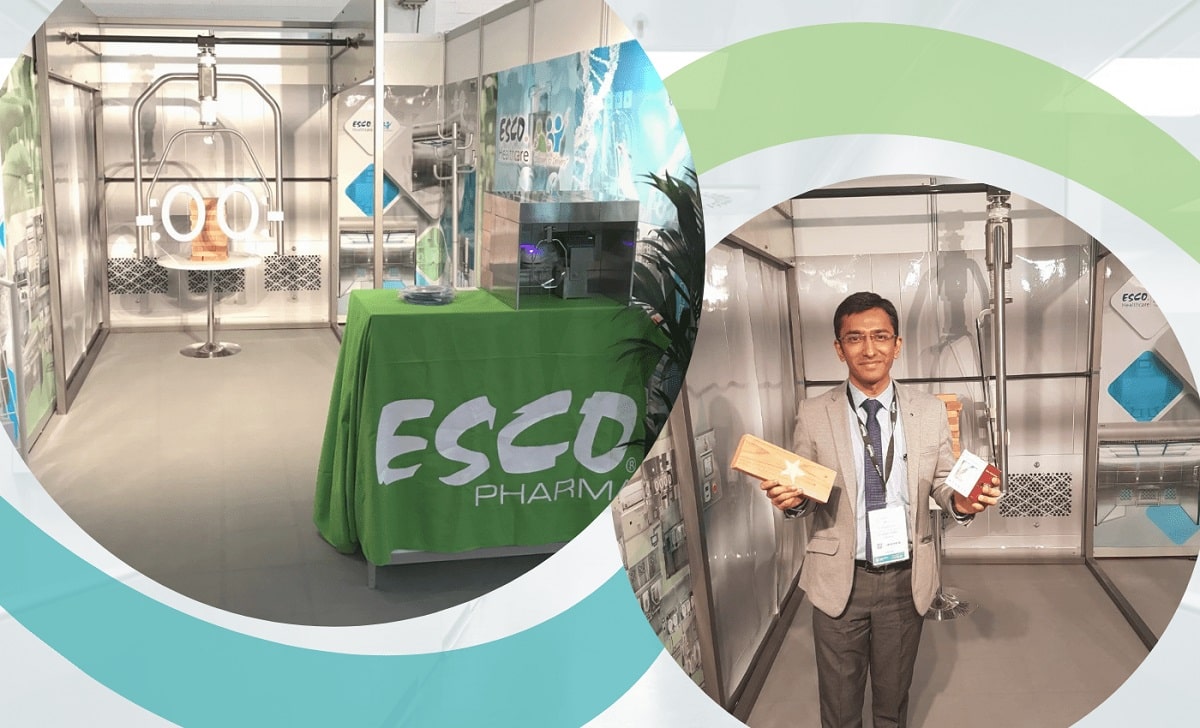 Esco GB Ltd – Pharma Division was thrilled to be one of the exhibitors at CPhI Worldwide last October 24-26, 2017 at Messe Frankfurt, Germany.
CPhI and P-Mec Worldwide hosted the world's largest pharmaceutical platform, bringing together top buyers and suppliers in the industry under one roof.
This event paved the way for Esco GB - Pharma to meet with global partners, existing and new customers. Featured in the booth was a representation of Esco Downflow Booth with High Containment Screen. Visitors were engaged in a more fun learning experience by playing with giant Jenga blocks through the high containment screen, which stimulated the ease of operation of this piece of equipment.
Esco Downflow Booths provide an operator, process and/or product protection by utilizing HEPA-filtered unidirectional laminar downflow to maintain an ISO 5 environment at rest within the work zone and entrain particulates during open handling processes. Incorporating a high containment screen achieves an operator exposure level of 1-10 µg/m3.
Esco provides complete integrated containment solutions for every known hazard and clean air requirements from potent material handling, aseptic/sterile filling, sterility testing, chemical processing, aeroallergens, biohazards, and radioactive material manipulation. Utilizing Esco's own designed and manufactured equipment from its Laboratory and Pharmaceutical Divisions allows single full control over design changes and customization to provide a truly integrated solution to meet the client's needs.