Esco Pharma at ISPE Event in Singapore.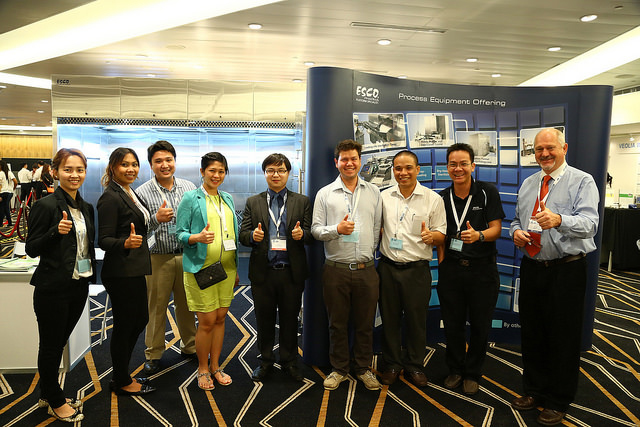 Esco Pharma a Division of Esco Group of companies has just completed another successful ISPE Event in Singapore after having participated in Interphex New York earlier in the year. On exhibit was Esco Pharma's range of Aseptic / Containment isolators, Downflow Booths and Cross Contamination Facility Integrated Barriers.
Esco Pharmas' Downflow Booths are gaining popularity in USA and Asia thanks to a complete modularity in design and our building block approach having won recent projects with various MNCs.
Esco Pharma pioneered the building block approach for booths using standard blocks allow up to 3 million different configurations to be offered to clients. Our range of isolators are built on the solid foundation of Esco Groups' expertise in clean air and containment systems in addition to Esco Groups' range of pharmacy compounding aseptic and containment isolators.
XL Lin, Director of Market Development for Esco Group and founder of Esco Pharma presented as well under the Sterile Operations Track with a topic on Retrofitting and upgrading Containment Equipment to reduce PPE highlighting trends / updates / advancements in Aseptic Technology that could potentially lead to complete reduction of PPE in Aseptic Filling / Processing.
Esco Pharma would like to thank all our partners for contributing in the success of this event and we look forward to seeing you in the next Interphex at Javits Center, New York on April 21-23, 2015.