Esco Pharma at Interphex 2018: Showcasing Innovation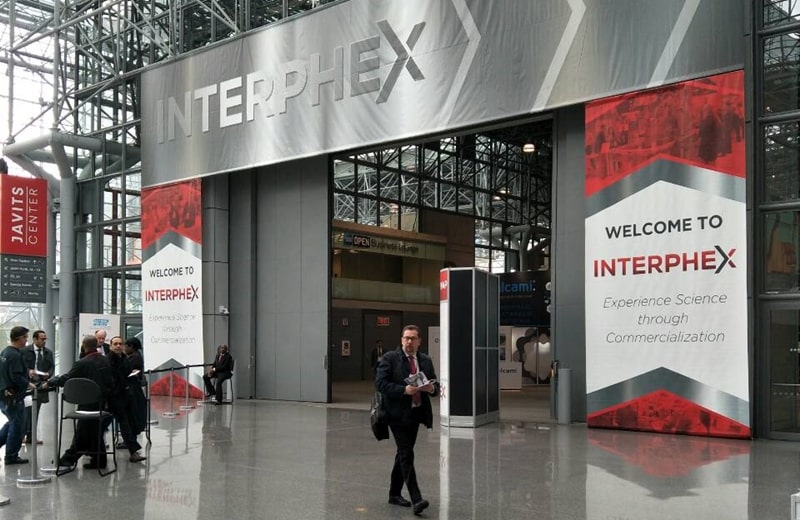 Esco Pharma would like to thank all our partners, clients, and collaborators for taking time and visiting us at INTERPHEX 2018 last April 17-19, 2018 at Javits Center, New York, USA. INTERPHEX is the stage wherein numerous major products and service solutions was put on show. Several exhibitors were about Pharmacy, Pharmaceutical, Biotechnology, Biosciences, Medical Devices and Biomedical Engineering.
Esco Pharma leads in providing specialist services, equipment packages, and process solutions which lead to supreme operator protection, reduction of cross-contamination, and more effective processing.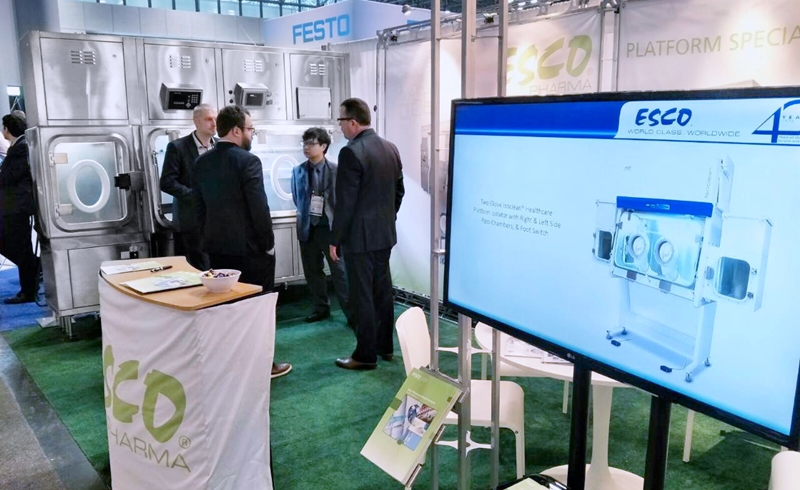 Esco Pharma exhibited our popular Weighing Dispensing Containment Isolator (WDCI), an ultimate platform for powder handling, which has numerous installations around the world and within USA. We have received enormous response for our state-of-the-art high containment applications and facilities and showcased our ability to achieve down to nanogram performance, as verified by third party Containment Performance Testing.
Esco Pharma takes pride in pioneering one of the most innovative equipment employed in the pharmaceutical industry, the Pharmacon™ Downflow Booth (DFB), which primarily delivers operator, process, and product protection.
Various applications were discussed as well for differing potent handling with drum tippers and other material handling devices. Process integration with powder handling equipment, such as integrated high containment mills with inter-changeable heads was also deliberated. Aseptic processing, pharmaceutical formulations, modular and sterility test isolators were also discussed with the participants of the event.
In addition, Esco Pharma keeps on coming strong as from our previous years, as various partnerships were solidified, and we were awarded with yet another Filling Line Isolator for a Nasdaq listed biotechnology company. Esco Filling Lines are made in USA with our full mechanical, electrical controls & instrumentation, assembly and site validation teams. Our aftermarket support extends to providing spare parts, replacements, upgrades, retrofits, relocations and preventive maintenance.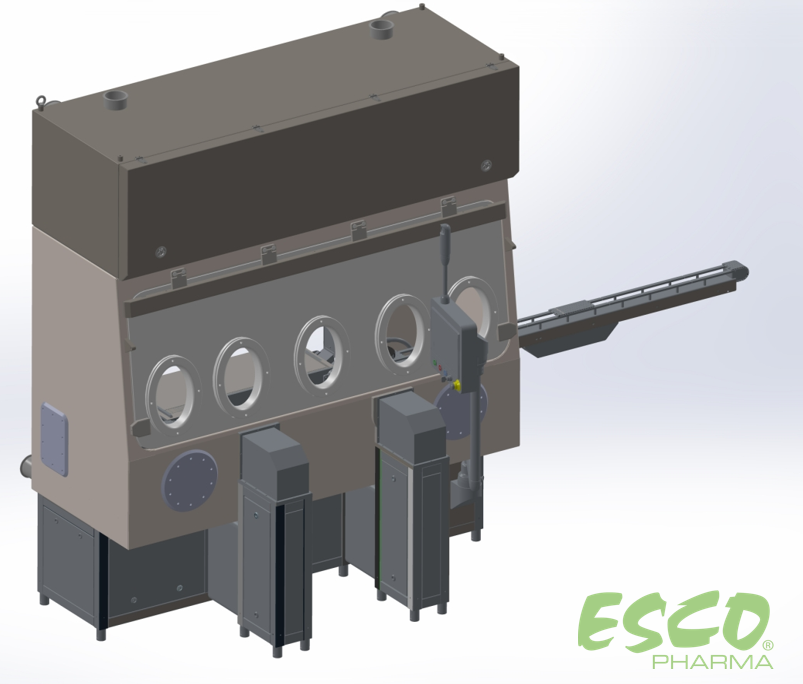 Esco Filling Line Isolators with their latest conveyor push push auto loading and unloading system will be shown in SP Scientific Booth, one of the most technically innovative freeze drying manufacturers, at Achema 2018, at Hall 1.1 Stand D27 and Hall 3.0 Stand J82.
Esco Pharma is the only Pharmaceutical Isolator company with three global factories able to manufacture isolators using common designs and parts, allowing Esco to serve our clients in every time zone with aftermarket support.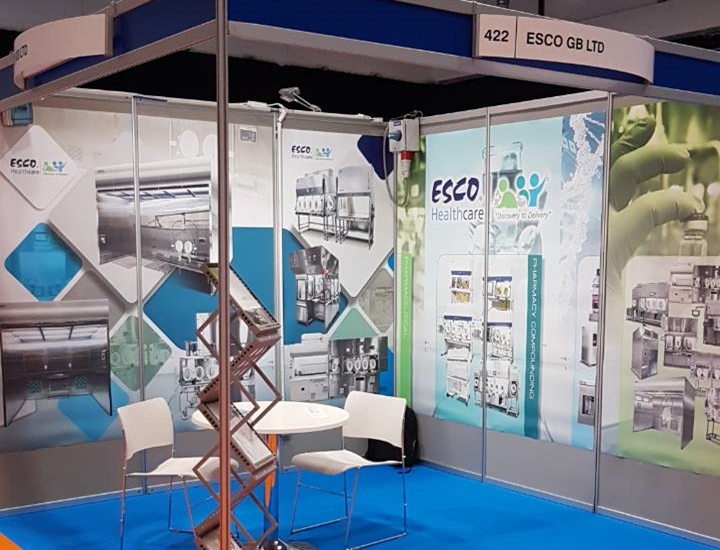 Our coverage expands worldwide, as Esco Pharma has just completed an exhibition in Making Pharmaceuticals last April 24-25, 2018 at Ricoh Arena, Coventry, UK.
Once again, Esco Pharma would like to thank everyone for the opportunity to connect with you! See you at our next exhibition in ISCT Canada where we will be showcasing our HPI which Esco recently sold 20 units to a biotechnology company in USA.
Esco Pharma goes global! Do not forget to catch us on our next event!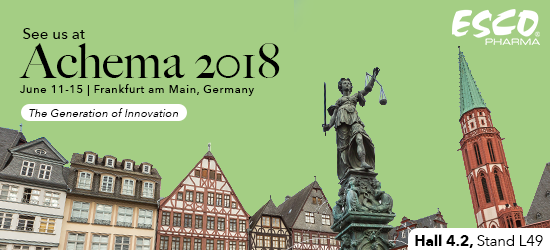 Contact Us
Esco Pharma Pte. Ltd.
21 Changi South Street 1 Singapore 486777
Tel: +65 65420833
Fax: +65 65426920
Email: [email protected]
Esco Technologies, Inc.
Esco Pharma Factory
2512 Metropolitan Dr. Suite 120-B
Feasterville-Trevose, PA 19053-6738
Tel: +1 215-322-2155
Email: [email protected]
Esco GB Ltd.
Unit 2 R-Evolution @ Gateway 36
Kestrel Way, Barnsley, S70 5SZ
Tel: +44 (0) 1226 360799
Email: [email protected]
About our BRANDS
Esco Pharma provides specialist services, equipment packages, and process solutions from our core platform products leading to improved operator protection, reduction of cross contamination, and more efficient processing, thereby directly and indirectly advancing occupational health and human healthcare.
About Esco Pharma
Esco Pharma's largest global network of localized application specialists and service offices provides faster response and local service translating into more competitive costs on maintenance, and shorter project life cycles.
Esco provides standardized platforms with inbuilt configurations without constraints on operational parameters. This enables pharmaceuticals, nutraceuticals, and cosmeceuticals to comply with international standards for occupational health and safety.