Esco Pharma at High Potent Medicines Conference 2017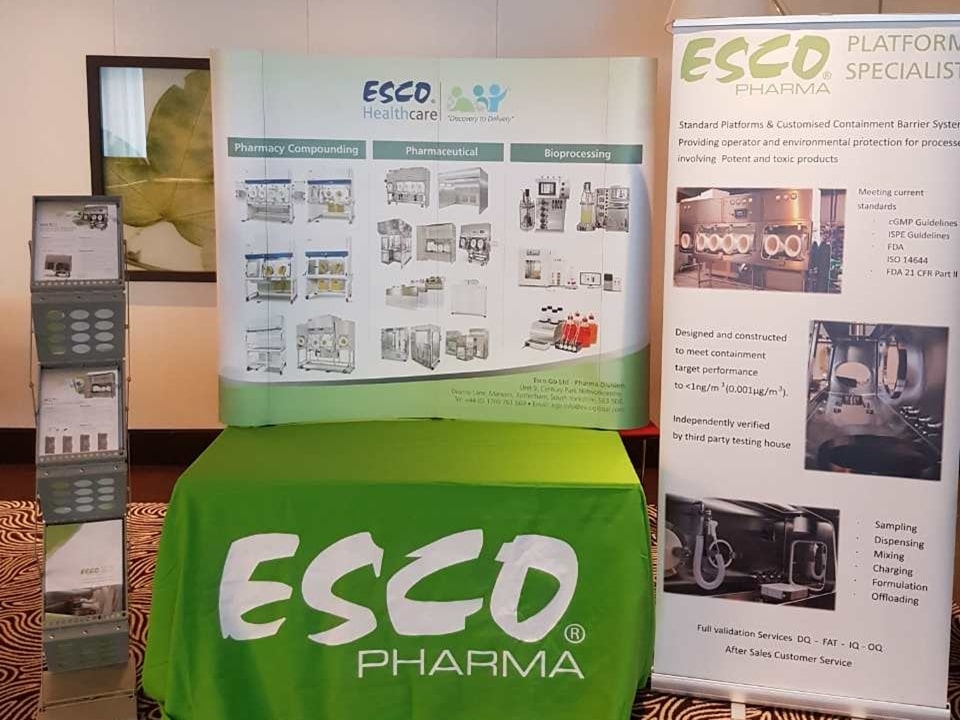 Esco Pharma was one of the exhibitors at the High Potent Medicines Conference last June 6-7, 2017 in Berlin, Germany. The conference focused on strategies and challenges in the high potent medicines industry.
One of the highlights of the conference is about containment and aseptic strategies for the safe handling of antibody drug conjugates. The main objective is to protect the products while protecting the personnel from the hazardous substances.
Esco exhibited in this event aiming to increase exposure in this industry as a global pharmaceutical equipment provider that represents innovation and forward-thinking designs.
Esco Pharma boasts its strengths on multiple manufacturing sites - Singapore, United Kingdom, and the United States, allowing them to serve customers globally. These three locations utilize the same engineering standards to produce better quality equipment with components which are available internationally. Esco operates under ISO 9001, 14001 and 13485.
Esco is the only company with distributed manufacturing sites but with direct sales, engineering and service support from local Esco offices.