Esco Pharma Advancing Aseptic Pharmaceutical Processing with SP Scientific PennTech and ESS Technologies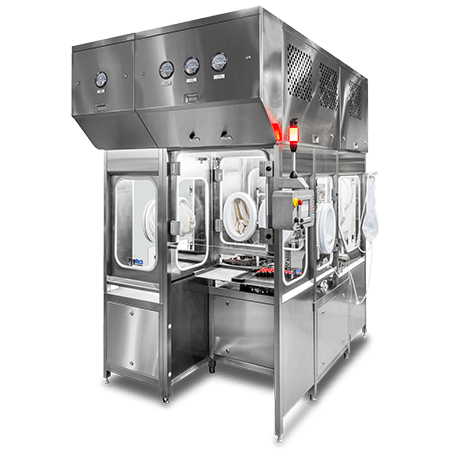 Esco Pharma partners with SP Scientific Penntech and ESS Technologies in developing liquid filling solutions to meet the stringent requirements for 503B sterile pharmaceutical compounding applications. Esco Pharma supplied Open Restricted Access Barrier Systems (oRABS) that house different liquid filling technologies to carry out aseptic operations.
The Esco oRABS has a full unidirectional airflow system providing an ISO 5 environment required in aseptic processing with gloveports. It is manufactured in an all stainless steel & toughened safety glass construction that provides a total physical separation of the process and the operators.
Aseptic Filling, Stopper-inserting, Capping Machine for VIALS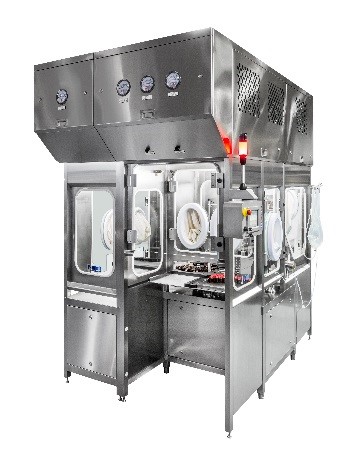 The SP Scientific PennTech's FSC-1R is a 1-up filling, stoppering, and capping system for pre-sterilized 2-100 mL vials enclosed in an extended oRABS designed for aseptic application in a Class 100 environment with an output of up to 25 vials per minute. This system uses the highest precision and most advanced pumps that are driven by PLC-controlled individual servo motors. The drip-free filling is an inherent feature. The FSC-1R is also equipped with a nitrogen purge to ensure longer shelf life. Viable and non-viable particulate monitoring is available to ensure and control the quality of sterile products.
Sterile Automated Filling and Capping System for SYRINGES
ESS Technologies' new TaskMate® Robotic Syringe Filler and Capper integrates two (2) FANUC clean class LR Mate robots with Esco oRABS to increase production speeds and efficiency and reduce labor overhead while giving comprehensive protection to products and operator from contamination. This system can fill up to 15 syringes per minute. A flexible feeding system feeds syringes to the first robot, an LR200iD clean class from FANUC, which uses vision to pick the syringe and place it on the filling station. The second FANUC LR Mate 200iD robot picks a cap from the tray and places it into the torque station. A servo driven pick and place unit transfers the syringe from the fill station to the final torque station. The robotic system discharges the filled and capped syringes via a divided gravity chute to a customer-supplied discharge bin. In the event of a station error, bad syringes are discharged via the opposite side of the chute for customer inspection.
Esco Pharma custom designed both oRABS in a manner where OEMs would not need to rework the bedplate design and would easily retrofit to the standard models of SP Scientific PennTech and ESS Technologies. Designing sophisticated custom engineering controls, Esco Pharma is proven to be a leading manufacturer of containment and isolation systems.
Esco Pharma provides specialist services, equipment packages and process solutions leading to improved protection of operators, reduction of cross-contamination, and more efficient processing, thereby advancing occupational health and human healthcare. Esco Pharma is also able to develop solutions for other filling line companies. Contact us for your next aseptic filling isolator/barrier project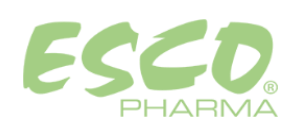 Esco Technologies Inc – Pharma Division
215-322-2155