Esco launches new Streamline® Compounding Isolator in the Global Market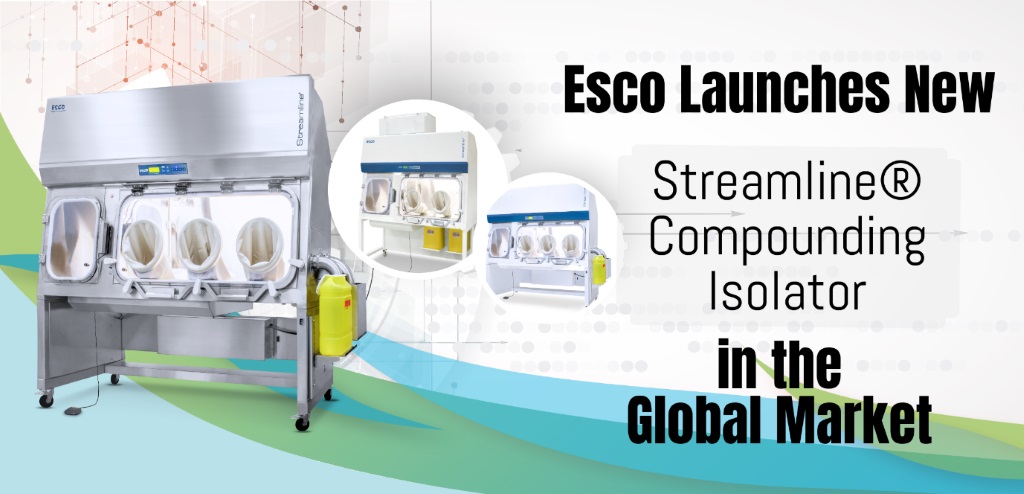 In line with the revised United States Pharmacopeia General Chapter <797> guideline together with the Pharmaceutical Inspection Co-operation Scheme (PIC/S), Esco proudly opens the decade with its upgraded Streamline® Compounding Isolator (SCI).
This compounding aseptic/sterile containment isolator (CACI) is designed in compliance with international cGMP standards and classified under Class 3 Leak Tight Containment as per ISO 10648-2.
SCI provides an aseptic/sterile environment for pharmaceutical preparations; it can be configured to operate in a recirculating or total exhaust air flow scheme and in a positive or negative pressure. Positive pressure is for sterile non-hazardous materials while negative pressure is for containment of sterile hazardous substances.
The latter is further classified into two, the purposes of which are:
N1: factory-configured to provide a more negative pressured pass-through chamber (PTC) in accordance with the CETA guideline for testing compounding isolators.
N2: factory-configured to provide a more negative work chamber than the PTC for powder handling applications.
Overall, the SCI provides user, product, environment, and cross-contamination protection from exposure to hazards.
The unit's standard configurations make it suitable for various applications such as: potent formulation, aseptic/sterile compounding, chemotherapy, total parenteral nutrition (TPN) formulation, contained powder handling, and bioprocessing applications including autologous cell therapy, allogeneic cell therapy, gene-cell therapy, ATMP isolators, oncolytic viruses, virotherapy, peptides, vaccines and tissue engineering, among others.
Renaming previous SCI to SLC-RABS
USP <797> provides two equipment classifications for compounding aseptic/sterile isolator (CAI): restricted access barrier system (RABS) and isolators.
An isolator is defined as an ISO Class 5 enclosure equipped with the following:
Rapid transfer port/s or other types of decontaminated, high-integrity interface for material transfer into and out of the isolator
Automated sporicidal decontamination system
Significant overpressure relative to the surrounding environment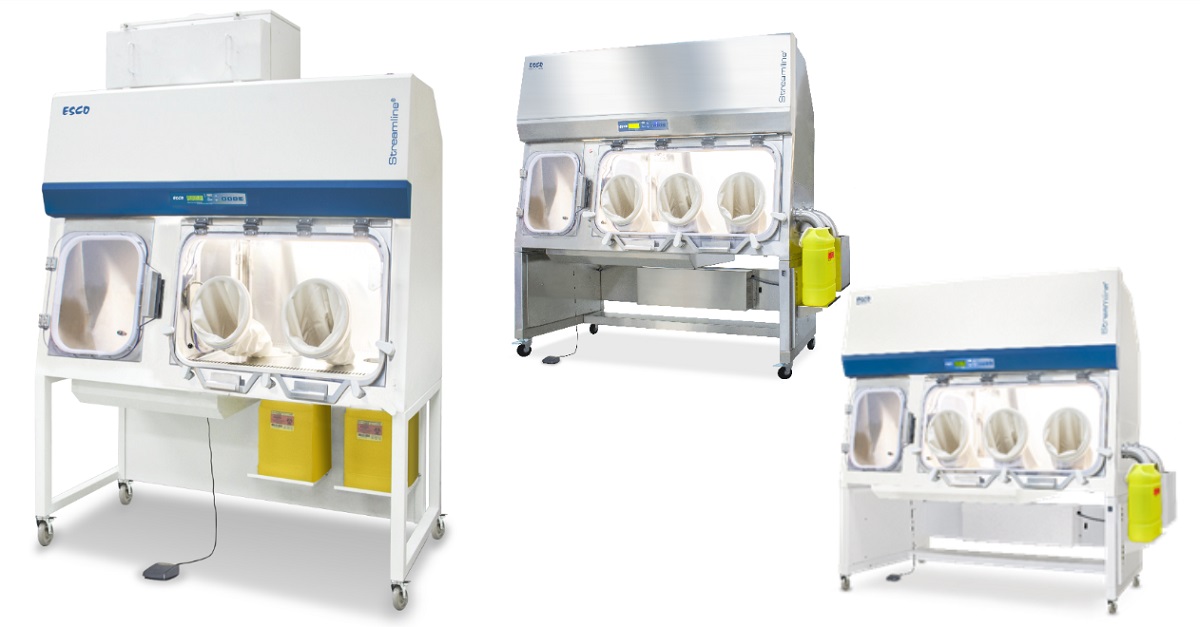 Figure 1. The different models of Esco's Streamline® Compounding Isolator (SCI)
L to R: Total exhaust (electrogalvanized steel) and recirculating airflow units (stainless and EG ISOCIDE™ powder coated steel)
If a device will not meet any of the above criteria, it will then be classified as a RABS. USP <797> and PIC/S define it as an ISO Class 5 enclosure providing a physical separation from the compounding area via glove ports. Standards further mention that unlike an isolator, RABS can only be decontaminated manually since it did not undergo pressure hold testing; as such its material transfer chamber might also not provide the same level of protection as an isolator.
With these, Esco would like to take this moment to announce that starting this year, all previous Streamline® Compounding Isolators quoted in 2019 that have not been purchased, will be renamed to Streamline® Closed Restricted Access Barrier System (SLC-RABS). Units that have been purchased but fabricated and not shipped will not be renamed.
Esco is highly driven to provide innovative and advanced equipment solutions for clients worldwide; as such, all paradigm shifts in the healthcare sector are closely monitored by a team of experts. This is a guarantee that the primary engineering controls (PEC) delivered to each client is of high quality and complies with all necessary field standards to promote optimum patient health.
Rest assured that quality and functionality of previous units are still world class and are designed according to the standards at the time of manufacture.
Attention to all users of the SLC-RABS!
For users of the 2015, or earlier model of the SLC-RABS, you now have the chance to avail an Esco discount when you upgrade your equipment to the new SCI unit. Hurry as this offer is open only to the first 10 availing clients!
Start the new decade with the promise of efficiency and customer delight!
Esco Pharma's Turnkey Solutions
All equipment designs under the four core technologies of Esco Pharma meet the requirements of international regulating bodies. This ensures that quality is built in every engineering control being catered, thus, integrating excellence from the very beginning of pharmaceutical manufacture.
Our highly experienced team of service engineers conduct the necessary qualification tests during in-situ installation of each device, the parameters of which are based on established regulations.
Preventive maintenance (PM) services are also provided to prevent mechanical issues and to keep the systems optimized. Unlike other companies, Esco has highly trained engineers deployed worldwide for the comfort and security of the clients.
With Esco, clients purchase top-notch solutions along with process efficiency.
Checkout our range of products and contact the Esco office near you, today!
References:
Pharmaceutical Inspection Co-operation Scheme.(2018). Guide to Good Manufacturing Practice for Medicinal Products Annexes. Retrieved on 20-January-2020. Retrieved from: https://www.picscheme.org/layout/document.php?id=1408
United States Pharmacopeia General Chapter <797>. (2019). Pharmaceutical Compounding - Sterile Preparations. Retrieved on 9-January-2020. Retrieved from: https://www.usp.org/compounding/general-chapter-797
About our BRANDS
Esco Pharma provides specialist services, equipment packages, and process solutions from our core platform products leading to improved operator protection, reduction of cross contamination, and more efficient processing, thereby directly and indirectly advancing occupational health and human healthcare.
About Esco Pharma
Esco Pharma's largest global network of localized application specialists and service offices provides faster response and local service translating into more competitive costs on maintenance, and shorter project life cycles.
Esco provides standardized platforms with inbuilt configurations without constraints on operational parameters. This enables pharmaceuticals, nutraceuticals, ATMP, cell therapy, gene therapy, biologics/vaccines and cosmeceuticals to comply with international standards for occupations health and safety.