Esco Joins the GMP Workshop at Ho Chi Minh, VN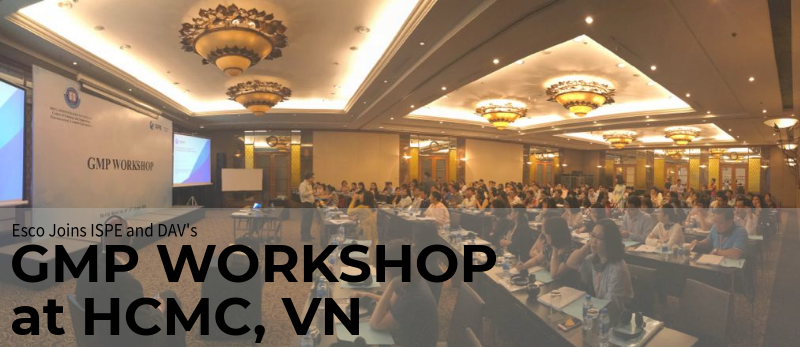 Esco continues to support the growing changes of the pharmaceutical industry by joining the ISPE GMP Workshop at New World Saigon Hotel, Ho Chi Minh City, Vietnam last Oct. 18-20.
The event was organized by the International Society for Pharmaceutical Engineering (ISPE) Singapore, an international non-profit organization which provides an opportunity to different fields of pharmaceutical industry to gain innovative insights in pharmaceutical technology, in cooperation with the Drug Administration of Vietnam (DAV), an institution which develops and issues legal documents on the quality of pharmaceuticals and cosmetics.
The workshop focused on the current updates of the pharmaceutical quality system, quality assurance, current GMPs, and quality control.
Attendees from Vietnam and all over Asia were very attentive during the whole session, noting the important points and raising concerns and questions to the distinguished speakers. The topics of the workshop were comprised of the following:
International Regulatory System
Risk Analysis
Data Integrity
Effectively and Efficiently Managing GMP Deviations using Quality Risk Management
Deviation Management
Commissioning and Qualification of HVAC Systems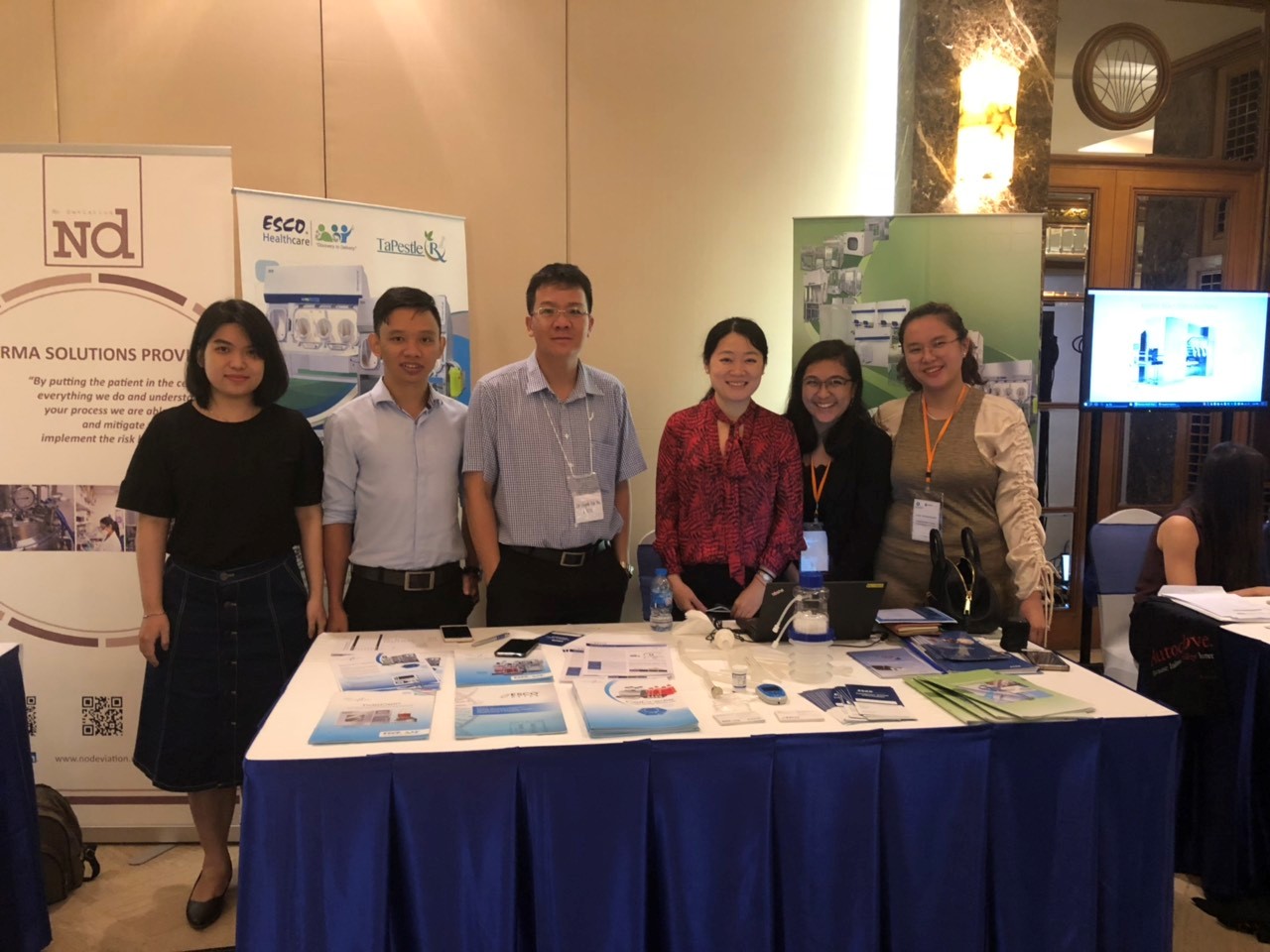 Figure 1. (R-L) Esco team: Ho Chi Minh members with Esco Aster sales person and Esco Healthcare product specialists who attended the workshop.
Esco is one of the leaders in promoting healthcare and safety, and so supported the event by exhibiting at the ISPE GMP Workshop. Showcased were different materials that embodied Esco, ranging from laboratory and pharmaceutical equipment, and biotechnological products from Esco VacciXcell and Esco Aster.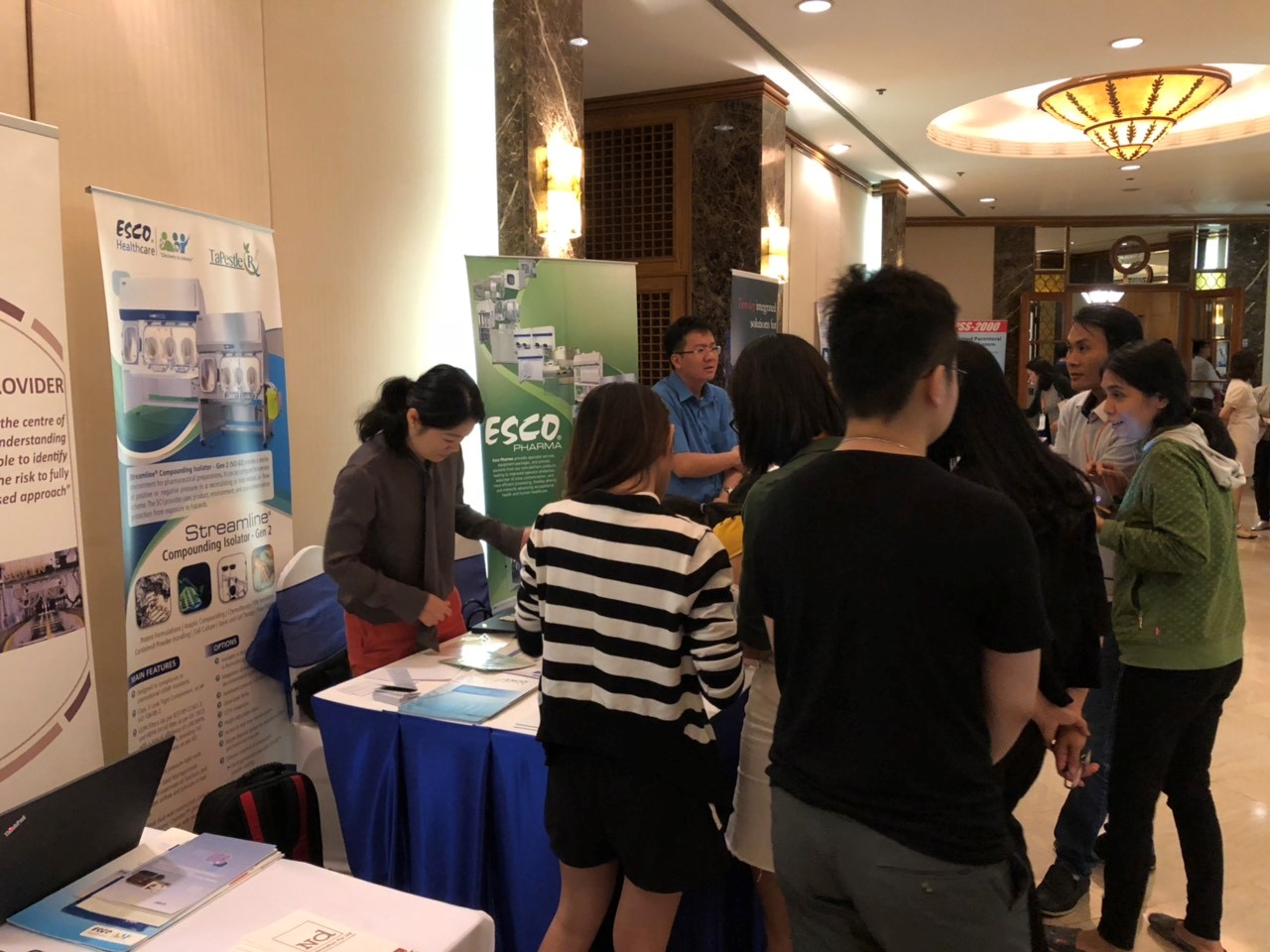 Figure 2. Pharmacists from Vietnam and all over Asia visiting the Esco booth.
Esco sincerely expresses gratitude to everyone who has visited the booth during the exhibit. See you on our next event!
Contact Us
Esco Pharma Pte. Ltd.
21 Changi South Street 1 Singapore 486777
Tel: +65 65420833
Fax: +65 65426920
Email: [email protected]
Esco Technologies, Inc.
Esco Pharma Factory
2512 Metropolitan Dr. Suite 120-B
Feasterville-Trevose, PA 19053-6738
Tel: +1 215-322-2155
Email: [email protected]
Esco GB Ltd.
Unit 2 R-Evolution @ Gateway 36
Kestrel Way, Barnsley, S70 5SZ
Tel: +44 (0) 1226 360799
Email: [email protected]
About our BRANDS
Esco Pharma provides specialist services, equipment packages, and process solutions from our core platform products leading to improved operator protection, reduction of cross contamination, and more efficient processing, thereby directly and indirectly advancing occupational health and human healthcare.
About Esco Pharma
Esco Pharma's largest global network of localized application specialists and service offices provides faster response and local service translating into more competitive costs on maintenance, and shorter project life cycles.
Esco provides standardized platforms with inbuilt configurations without constraints on operational parameters. This enables pharmaceuticals, nutraceuticals, and cosmeceuticals to comply with international standards for occupational health and safety.