Esco joins the biggest pharma event in South Asia!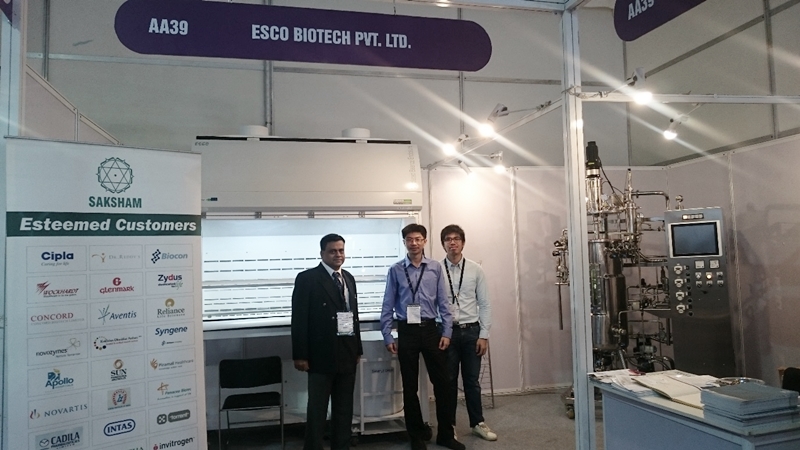 CPhI-India and P-MEC were recently held last November 21 – 23, 2016 at two venues – 1. Bombay Convention & Exhibition Centre, Goregaon, Mumbai and 2. MMRDA Grounds, BKC, Mumbai.
Esco Biotech (India) Pvt. Ltd., a subsidiary of Esco Micro (Singapore) Pte. Ltd., is one of the various exhibitors during the P-MEC event.
Two booths were dedicated to show the different Esco products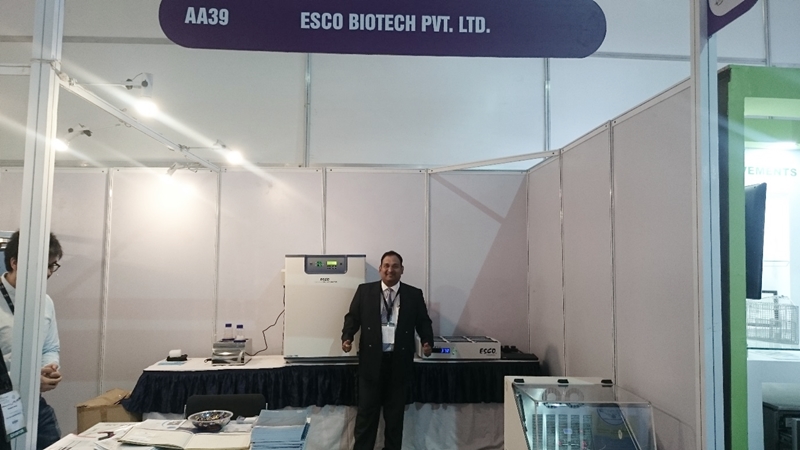 Mr Saple (General Manager) at Esco Biotech booth
Here are the products displayed during the P-MEC event.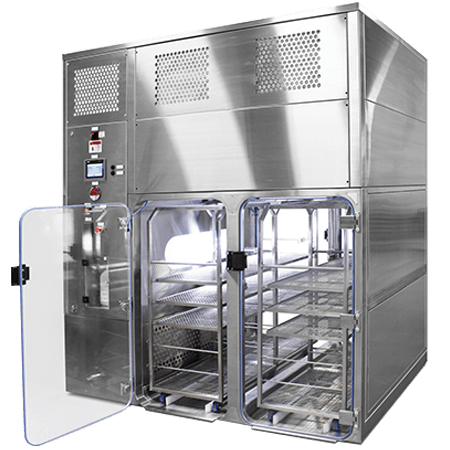 BioPass™ is a floor standing airtight transfer chamber with onboard ventilation and integrated hydrogen peroxide-based bio-decontamination system. It is designed for moving large equipment into an ISO Class 5 cleanroom in an aseptic manner.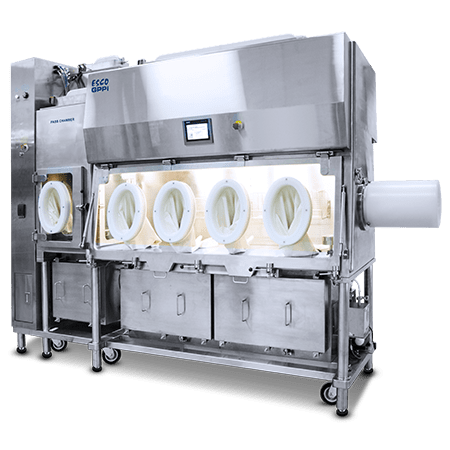 General Processing Platform Isolator
The Esco General Processing Platform Isolator (GPPI) is a highly adaptable, unidirectional airflow that can be used for sterility testing or other processes that require an ISO Class 5 (Grade A) aseptic environment.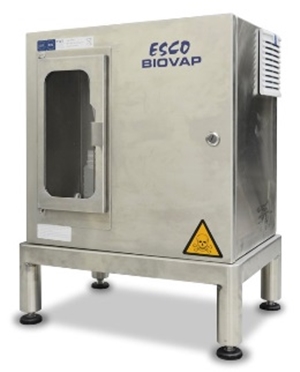 Our GPPI is integrated with our very own automated bio-decontamination system – Biovap™!
The Esco Biovap™ is an effective hydrogen peroxide-based bio-decontamination system capable of achieving a 6-log reduction in bioburden.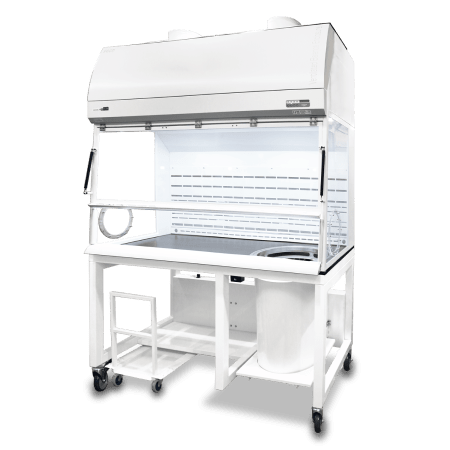 Delivering stability, accuracy, and safety in powder weighing applications
Ventilated Balance Enclosure (VBE) is designed specifically for stability and accuracy while maintaining a high level of operator protection by containing hazardous airborne powder.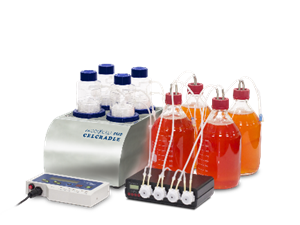 CelCradle™ is a disposable bioreactor capable of high-density cell culture for protein expression, virus, and monoclonal antibody production. It is designed based on the concept of bellow-induced intermittent flow of media and air through porous matrices, where cells reside. This provides a low shear, high aeration, and foam-free culture environment.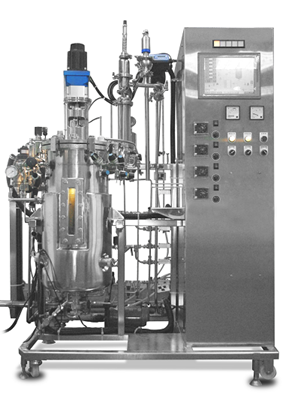 The StirCradle-Pro is a fully stainless steel fermenter/bioreactor system designed with an automated 5-step cycle SIP system for both culture medium and reactor vessel.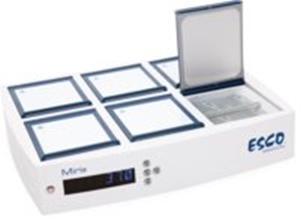 The Miri® is a revolution, in form and functionality, of CO2 incubators for in-vitro fertilization (IVF). With 6 chambers, the Miri® is a multi-room incubator that allows users to access their cultures in one chamber without affecting the neighbouring chambers. Thus, the harmful effects of fluctuations in temperature and gas caused by frequent incubator access are avoided. Built specifically to equip IVF laboratories and clinics to provide the best standards of care, it boasts a unique set of features that cannot be found elsewhere.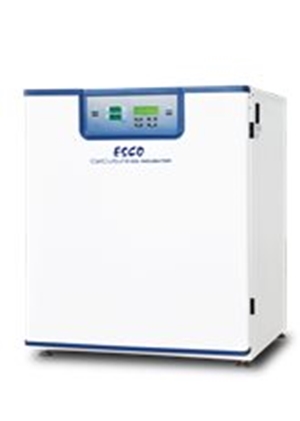 Esco CelCulture CO2 incubators are widely used in scientific research to grow and maintain cell cultures. Typical fields of application include tissue engineering, in vitro fertilization, neuroscience, cancer research, stem cell research, regenerative medicine, and other mammalian cell research.
Sleek, reliable and intuitive, Esco CelCulture CO2 incubators provide all-rounded sample protection that brings your scientific dreams one step closer to reality.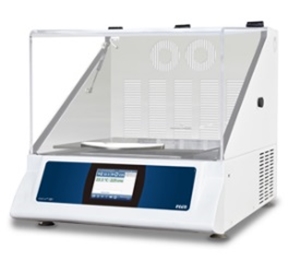 Orbicult™ Incubator Benchtop Shaker offers a wide range and precisely controlled temperature best for specified application. The forced convection ventilation design of this model ensures consistent and stable temperature. Precise programmable microprocessor extends versatilities through controllable time, speed, and temperature.
Customer Spotlights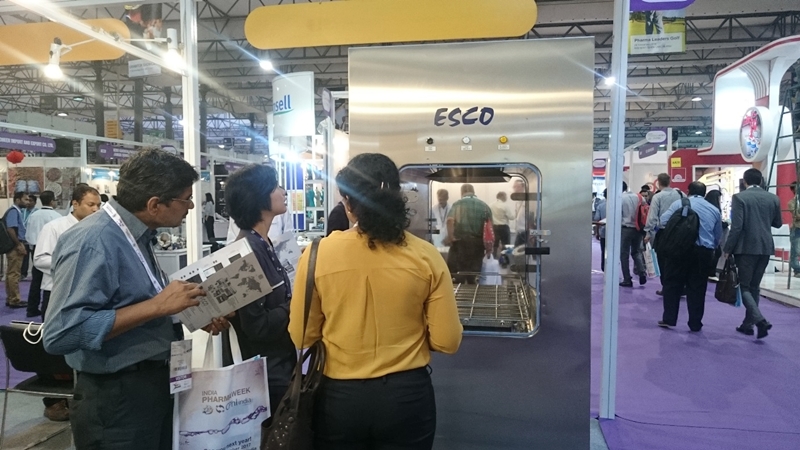 Ms Baluyot (Product Specialist) shows BioPass™ to clients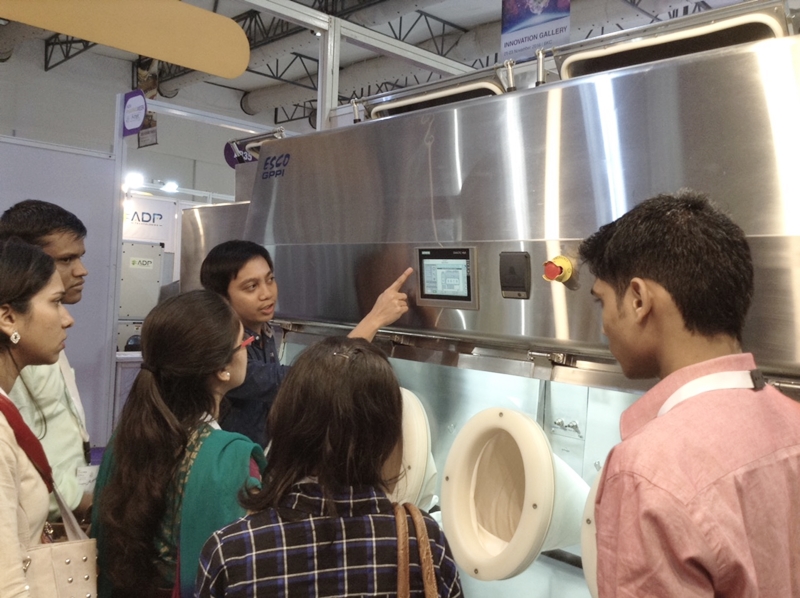 Mr Guillermo discussing about GPPI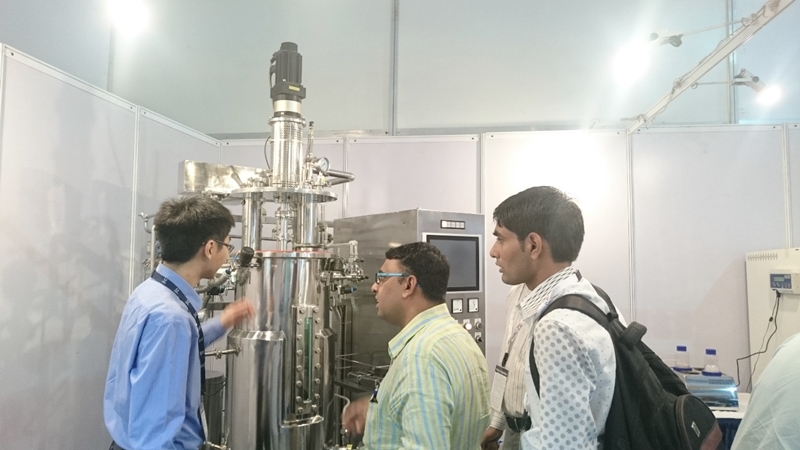 Mr Reyes talking about StriCradle-Pro
To the visitors of the booth, dhanyavaad for dropping by and inquiring about our products. See you next year!