Esco joins ISPE Philippines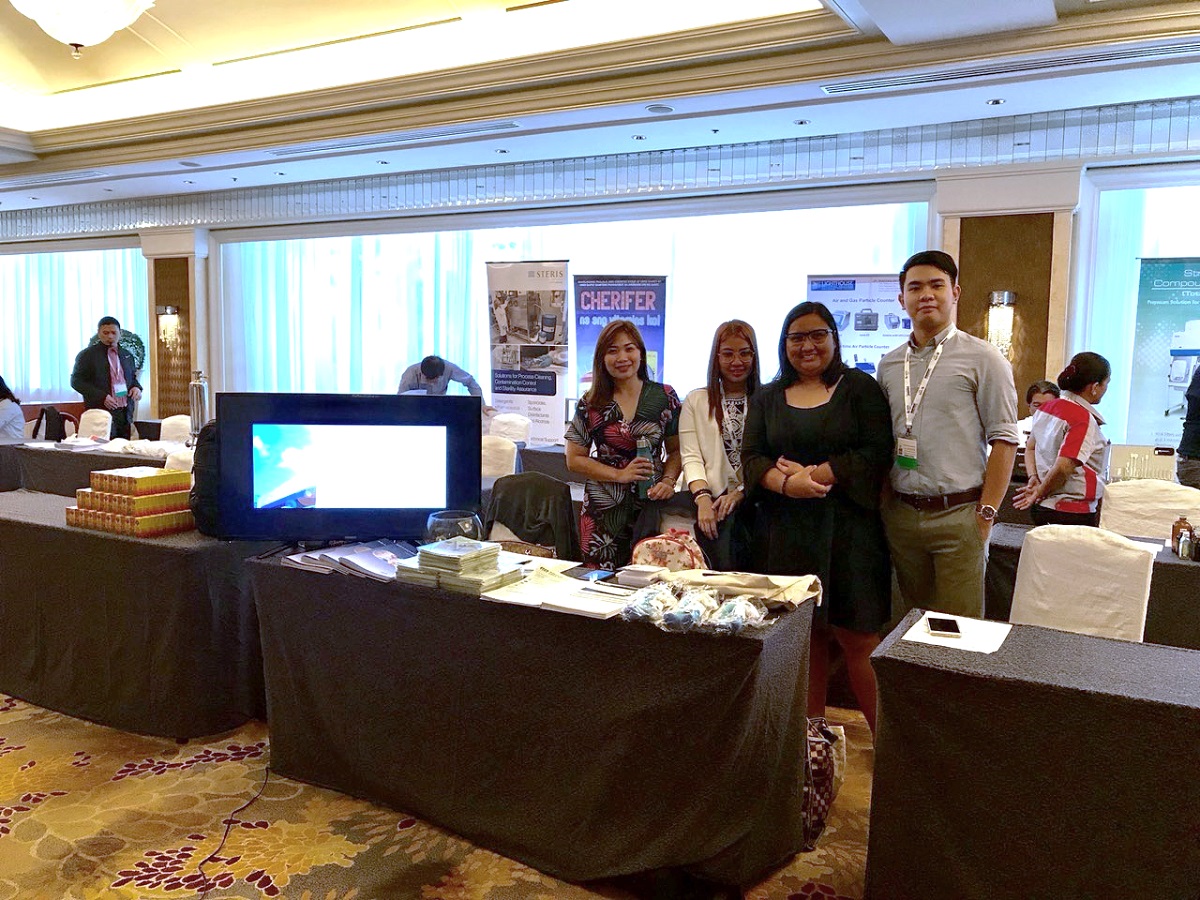 Esco, with its continued commitment and competence, have participated in the recent International Society for Pharmaceutical Engineering (ISPE) Philippines Affiliate Annual Meeting and Exhibition last June 26-27 at Makati Shangri-La Hotel. ISPE is an international non-profit organization which provides an opportunity to different fields of Pharmaceutical Industry to gain innovative insights in Pharmaceutical Technology.

Vivien Santillan, current President of the ISPE Philippines, spearheaded the event. A total of 20 exhibitors and approximately 180 participants have attended the ISPE Philippines Exhibition.
Esco being one of the leading companies in the manufacture for pharmaceutical equipment, gains attention worldwide from different countries like Taiwan, Thailand, and even in the USA. Most of the inquiries were focused on the design and built of cleanrooms, preventive maintenance services, and the conduct of end-user seminars. Esco Team had the opportunity to discuss the company's overview specifically emphasizing the use of Aseptic Isolator.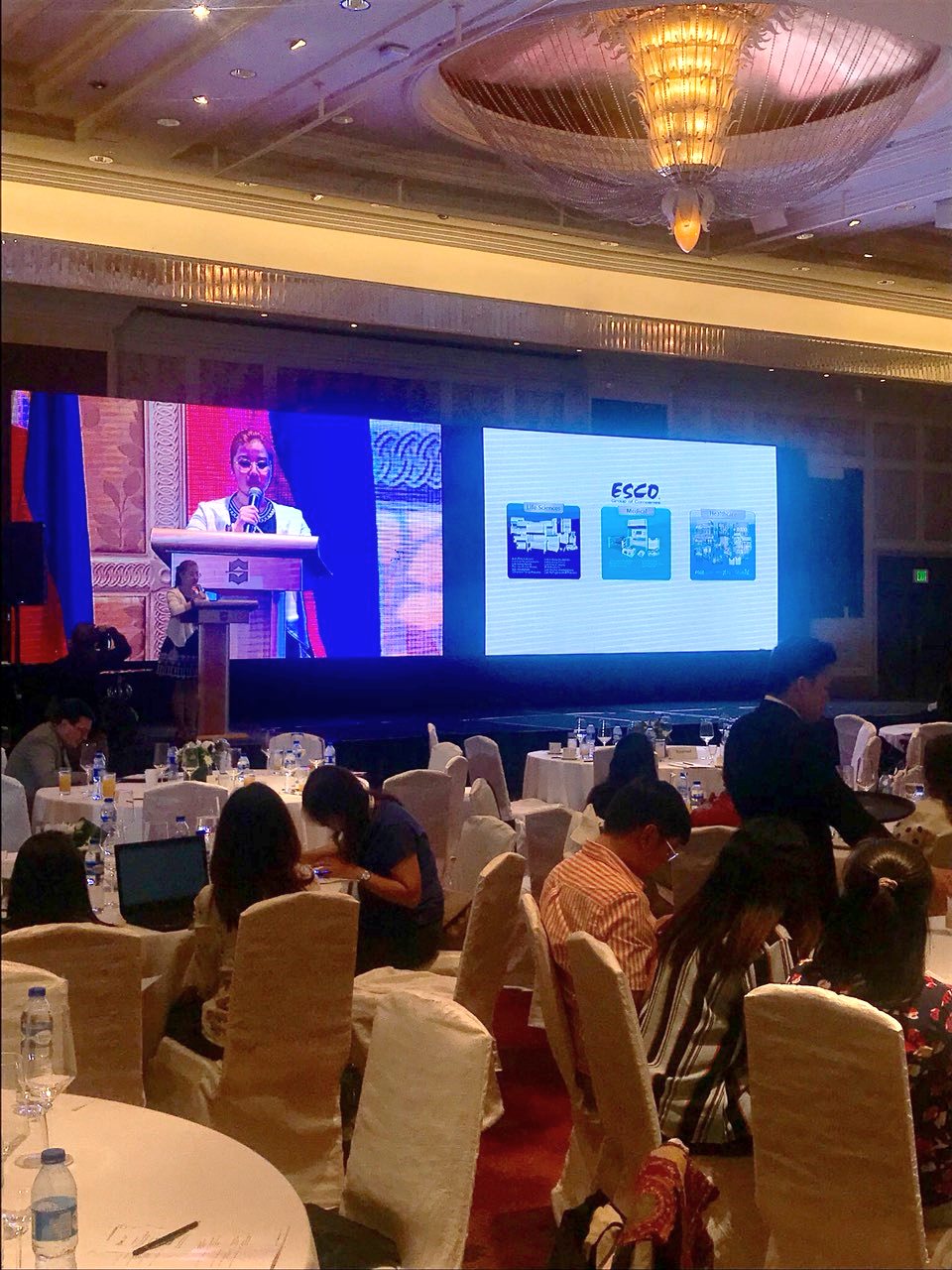 Esco Pharma's Product Specialist, Mer-va Crisostomo discussing to attendees Esco's company overview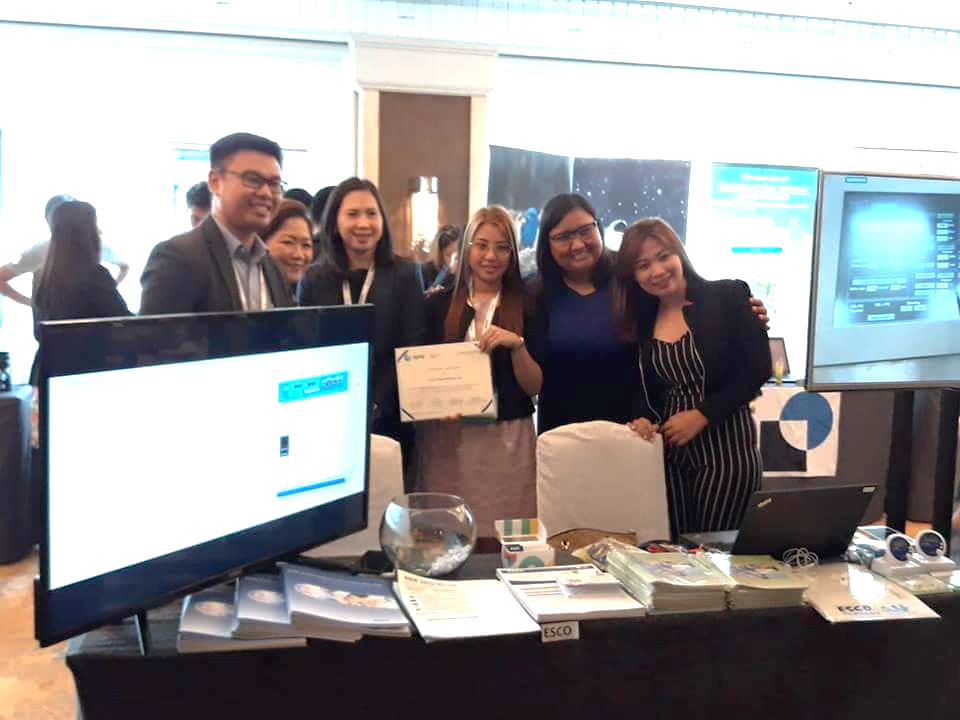 Awarding of ISPE board members to Esco Team. (L-R, Paul Quizon, Mira Meneses, Vivien Santillan)
Esco is an advocate for the advancement of technology in pharmaceutical manufacturing industry both locally and internationally. It was indeed a successful event for both the attendees and the ISPE Philippines Organization.
We hope to see you on the next event!
Contact Us
Esco Pharma Pte. Ltd.
21 Changi South Street 1 Singapore 486777
Tel: +65 65420833
Fax: +65 65426920
Email: [email protected]

Esco Technologies, Inc.
Esco Pharma Factory
2512 Metropolitan Dr. Suite 120-B
Feasterville-Trevose, PA 19053-6738
Tel: +1 215-322-2155
Email: [email protected]

Esco GB Ltd.
Unit 2 R-Evolution @ Gateway 36
Kestrel Way, Barnsley, S70 5SZ
Tel: +44 (0) 1226 360799
Email: [email protected]
About our BRANDS
Esco Pharma provides specialist services, equipment packages, and process solutions from our core platform products leading to improved operator protection, reduction of cross contamination, and more efficient processing, thereby directly and indirectly advancing occupational health and human healthcare.
About Esco Pharma
Esco Pharma's largest global network of localized application specialists and service offices provides faster response and local service translating into more competitive costs on maintenance, and shorter project life cycles.
Esco provides standardized platforms with inbuilt configurations without constraints on operational parameters. This enables pharmaceuticals, nutraceuticals, and cosmeceuticals to comply with international standards for occupational health and safety.