Esco isolator finally arrives in the land of the rising sun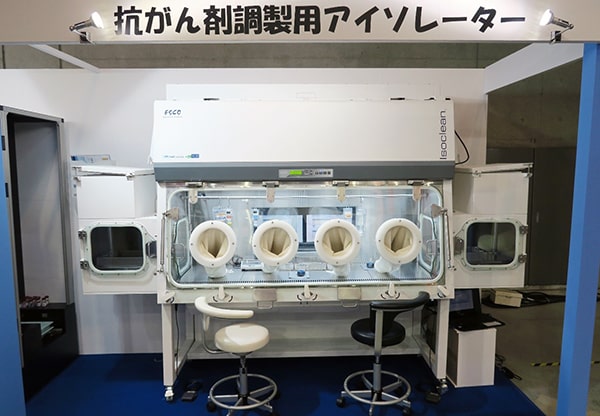 Esco, the pioneer and leading manufacturer for clean air and containment solutions in the Far East and a global leader in general laboratory equipment and instrumentation, made a momentous event in Japan as Esco Isoclean® Healthcare Platform Isolator (HPI) was exhibited in the Land of the Rising Sun for the first time.
The 26th Annual Meeting of the Japanese Society of Pharmaceutical Health Care Sciences paved way for this amazing opportunity to showcase Esco isolator. The exhibit ran from September 17 to 19, 2016 at the Kyoto International Conference Hall, Grand Prince Hotel Kyoto.
The annual meeting focused on the theme "Team medical care to create a tomorrow." The 3-day event highlighted the significance of the revolution in the role of the pharmacist in the medical field, pharmaceutical comprehensive management, the safety and effectiveness of drug therapy, and other essential changes in the pharmacy profession. Various lectures relating to these issues were addressed during the plenary sessions attended by pharmacy and health care professionals.
An exhibit on different medical and pharmaceutical technologies was showcased where in Esco Pharma's Isoclean® Healthcare Platform Isolator was one of them. Esco Healthcare President XiangLiang Lin, together with Esco Country Manager, Eiji Uenaka and Mizai (an Esco partner in Japan) proudly presented this innovative technology to the Japanese attendees who were delighted to learn more about such machinery.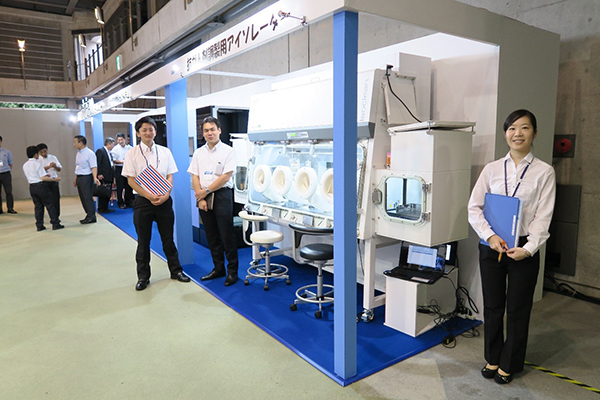 Esco booth in the 26th Annual Meeting of the Japanese Society of Pharmaceutical Health Care Sciences
The Isoclean® HPI facilitates the isolation of a product or process while providing the required for sterile/aseptic environment. It is configured to operate at positive or negative pressure. This isolator provides a comprehensive range of personnel and product protection in addition to the surrounding work areas and the environment. This is just one of the products that comprise Esco's most diverse isolator range used in Pharmacy Compounding (Chemotherapy/TPN), Small-scale Potent Material Handling, Aseptic Processing, Research and Development and even in Cell Processing. Check out our wide range of products for more information on this innovative product and other Esco isolators.
Congratulations to the leaders and organizers of the Japanese Society of Pharmaceutical Health Care Sciences, and kudos too, to the attendees and exhibitors. A special regard and compliments to Esco for another milestone!