Esco Healthcare's November European Exhibitions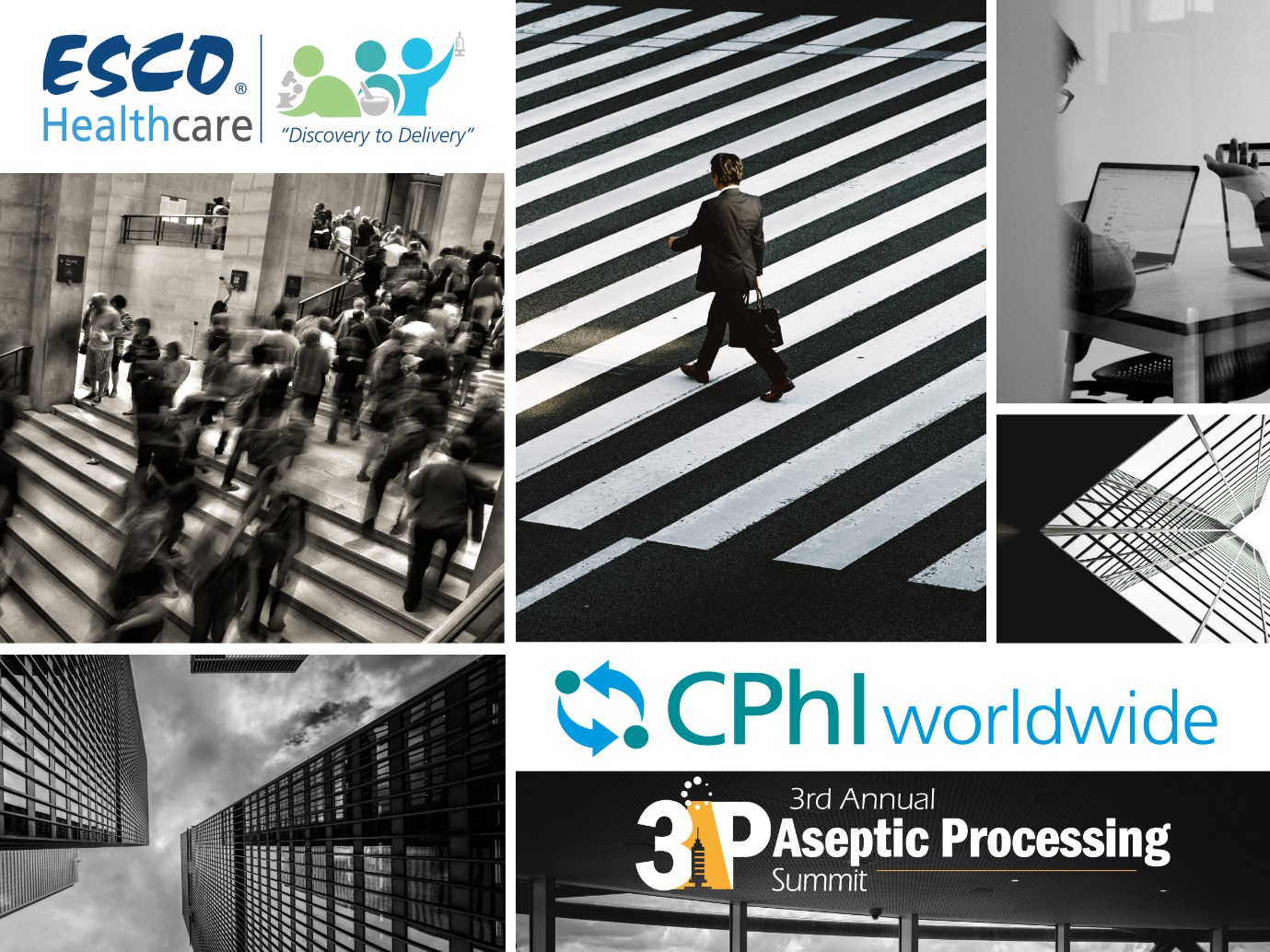 As the year draws to a close, Esco Healthcare unceasingly delivers innovative technologies and services to the public; evidenced by its upcoming voyage to the European lands to showcase turnkey solutions in two pharmaceutical exhibitions!
First up is the world's largest pharmaceutical exhibition, CPhI Worldwide. To be held at Messe Frankfurt GmbH (Frankfurt, Germany) this upcoming Nov. 5-7, the exhibition features every stage of the pharmaceutical supply chain – from active pharmaceutical ingredients (APIs), machinery, packaging, outsourcing, and biopharmaceuticals.
With over 45,000 attendees and 2,500 exhibitors from all over the world, CPhI Worldwide is the perfect place for networking and connecting with various pharmaceutical solution providers, Esco being one of them.
In the last week of November, Esco Healthcare will also be exhibiting at the 3rd Annual Aseptic Processing Summit on the 20th - 21st at Renaissance Wien Hotel (Vienna, Austria).
Participants can meet and discuss with people from pharmaceutical manufacturing, aseptic fill and finish, quality control, and containment technologies among others. The event will be headed by some of the industry's best who will discuss the following key topics about aseptic processing:
Implementation of quality risk management

Process simulation/media fill

ADC/HPAPI aseptic processing fill and finish

Robotics in aseptic processing

Gloveless isolators and dose control

Emerging technologies

Occupational safety requirements

Multi-product facilities

Challenges for manufacturers in cell and gene therapy production systems

European regulations
As one of the leading manufacturers in containment and isolation systems, Esco Healthcare continues to stamp its global footprint spanning in the USA, Europe, and Asia. Our team of experts are available to discuss your needs to provide turnkey solutions; providing safety from Discovery to Delivery.
Be sure to visit our booth at the following events!
About our BRANDS
Esco Pharma provides specialist services, equipment packages, and process solutions from our core platform products leading to improved operator protection, reduction of cross contamination, and more efficient processing, thereby directly and indirectly advancing occupational health and human healthcare.
About Esco Pharma
Esco Pharma's largest global network of localized application specialists and service offices provides faster response and local service translating into more competitive costs on maintenance, and shorter project life cycles..
Esco provides standardized platforms with inbuilt configurations without constraints on operational parameters. This enables pharmaceuticals, nutraceuticals, and cosmeceuticals to comply with international standards for occupational health and safety.