Esco Group Joins FAPA; Connects With Asian Pharmacists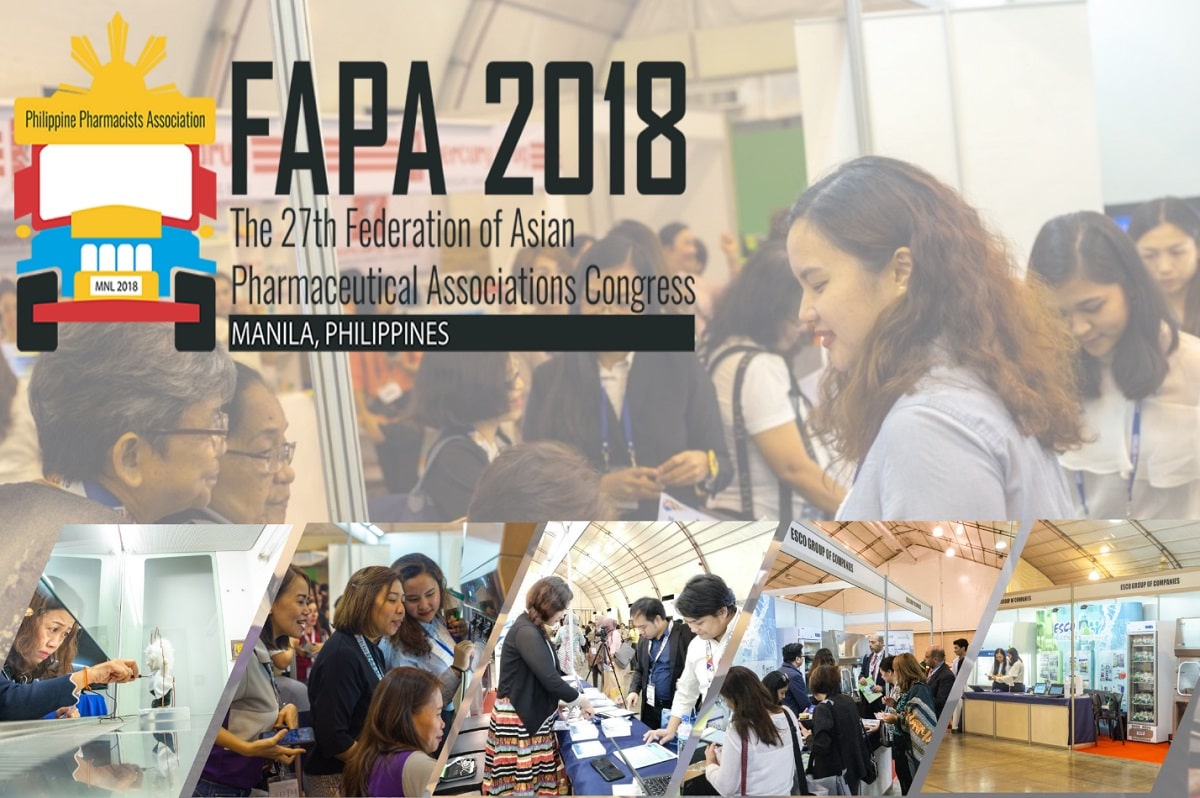 Mabuhay!
Esco Group of Companies joined the four-day exhibit of the 27th Federation of Asian Pharmacists Association (FAPA) Congress at the Philippine International Convention Center (PICC), last Oct. 24 to 27.
The Philippines played host to the largest gathering of pharmacists from all over Asia, providing a rare platform for global and local health practitioners to learn from renowned professionals and researchers.
With the theme: "Pharmacists for the Global Goals: Creating Value Beyond Health," the event featured an innovative educational program, prepared and presented by distinguished healthcare practitioners and researchers from all over the world.
Hurrah! Delegates from all over Asia flocked the Esco booth during the four-day FAPA event last Oct. 24-27.
Esco was able to educate participants with their display of innovative pharmaceutical technologies -- all of which guarantee product, personnel, and environmental safety. These technologies include:
Streamline® Compounding Isolator Gen 2
Cytoculture® Cytotoxic Safety Cabinet (CYT-4A3)
Airstream® Class II Type A2 Biological Safety Cabinets (AC2-4E8)
Esco HP Series Laboratory Refrigerators (HR1-400S)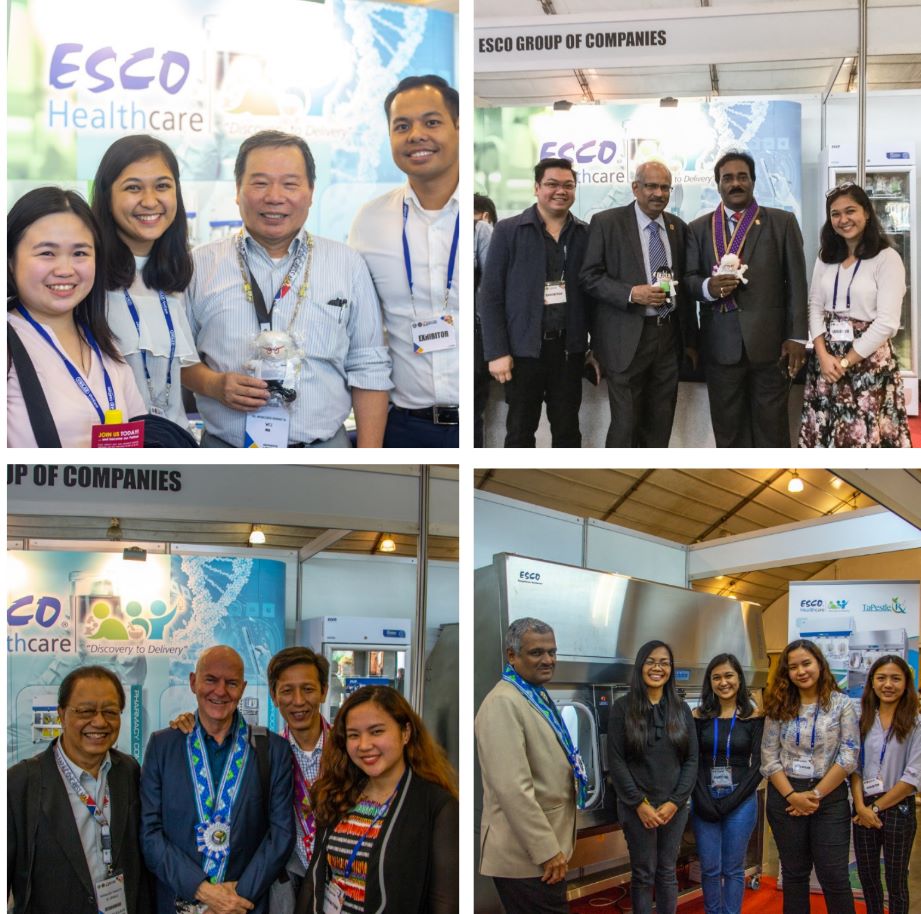 Tuloy po Kayo! FAPA's keynote speakers participated in the fun-filled booth of Esco Group of Companies at PICC, Oct. 24-27.
Also, to add to the visitor's delight, Esco set up a buzz wire game inside the isolator and the biosafety cabinet which allowed the players to have fun while experiencing the ease of utilizing the two equipment.
This year's FAPA not only enlightened hundreds of Asian pharmacists, but it also provided 18 Continuing Professional Development (CPD) units for Filipino pharmacists.
The Esco Group of Companies would like to thank all FAPA delegates who visited out booth!
Check out the highlights of our FAPA exhibit → https://youtu.be/uVzCxCRySqI
To learn more about Esco products and services click here.
Contact Us
Esco Pharma Pte. Ltd.
21 Changi South Street 1 Singapore 486777
Tel: +65 65420833
Fax: +65 65426920
Email: [email protected]
Esco Technologies, Inc.
Esco Pharma Factory
2512 Metropolitan Dr. Suite 120-B
Feasterville-Trevose, PA 19053-6738
Tel: +1 215-322-2155
Email: [email protected]
Esco GB Ltd.
Unit 2 R-Evolution @ Gateway 36
Kestrel Way, Barnsley, S70 5SZ
Tel: +44 (0) 1226 360799
Email: [email protected]
About our BRANDS
Esco Pharma provides specialist services, equipment packages, and process solutions from our core platform products leading to improved operator protection, reduction of cross contamination, and more efficient processing, thereby directly and indirectly advancing occupational health and human healthcare.
About Esco Pharma
Esco Pharma's largest global network of localized application specialists and service offices provides faster response and local service translating into more competitive costs on maintenance, and shorter project life cycles.
Esco provides standardized platforms with inbuilt configurations without constraints on operational parameters. This enables pharmaceuticals, nutraceuticals, and cosmeceuticals to comply with international standards for occupational health and safety.