Esco GB Ltd Selected by a Leading Irish Pharmaceutical Company for its Innovative Containment Isolator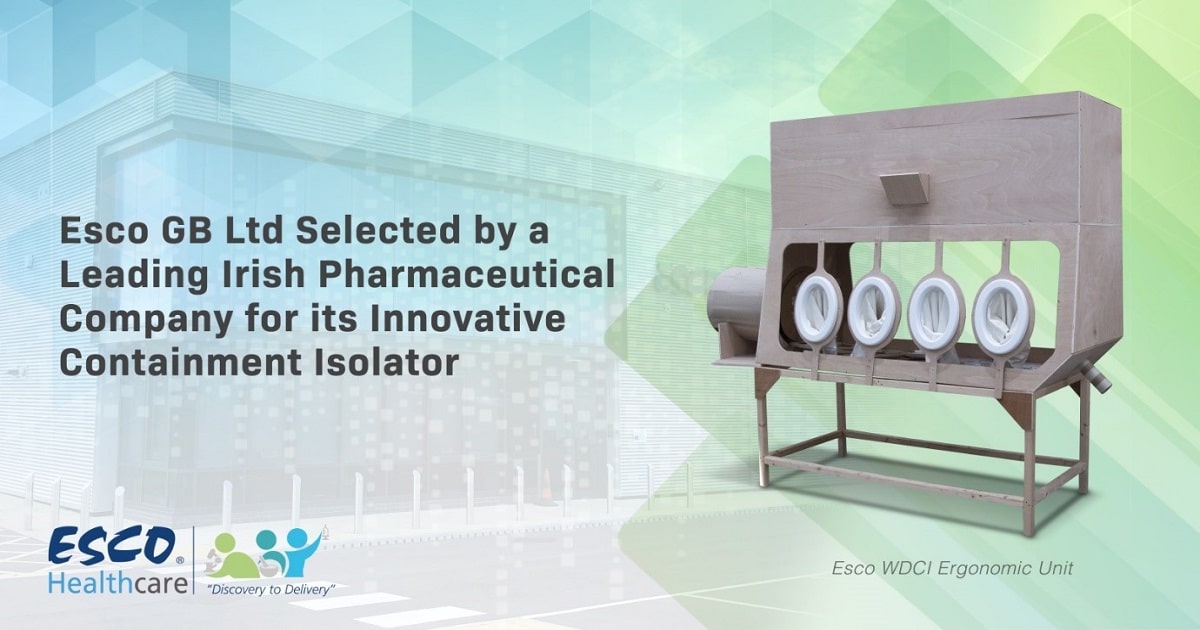 This project has been awarded to Esco and will be utilizing the Weighing and Dispensing Containment Isolator (WDCI), to be installed in Belgium. As with the majority of our units, the WDCI is highly adaptable to meet all the requirements specified by our client.
The client's process involves the handling of potent powders requiring a containment level below 30ng/m3 (under OEB 5). The drawing below shows some of the customisation features to achieve user specifications.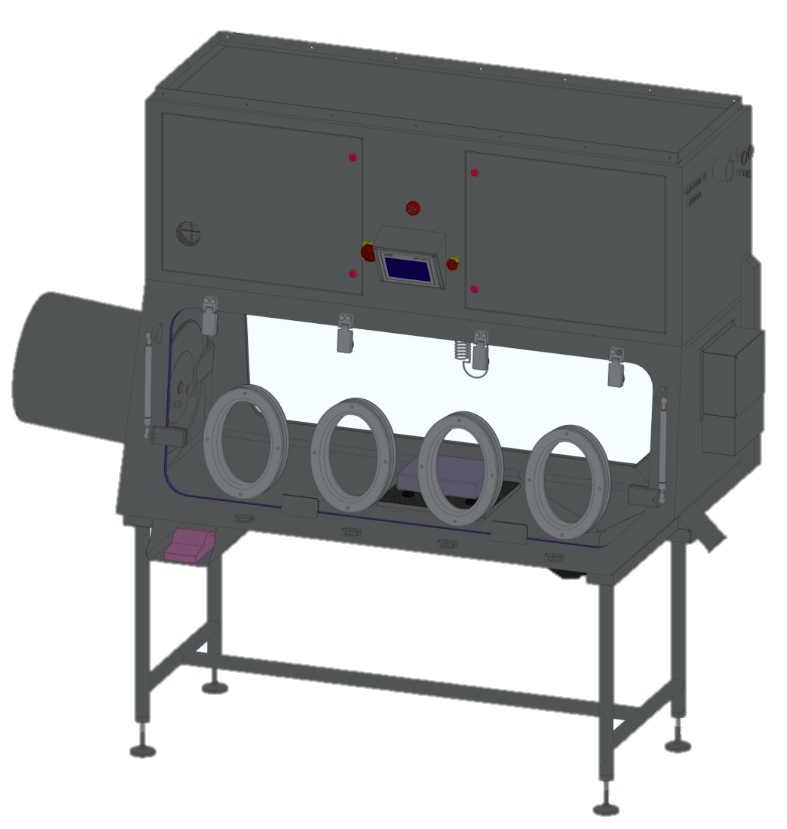 Esco WDCI 3D Model
The left-hand side of the 4-glove unit double-sided unit is a 460 mm rapid transfer port (RTP) which provides a contained transfer method of the client's product into the main process chamber. Additionally, the WDCI is configured to allow direct connection with a third-party custom-designed static mixer.
We are very pleased for this opportunity to provide our client with a bespoke solution that best suits their process needs. For more information please visit www.escopharma.com