Esco GB Ltd hosted the 2014 Training at its new premises in Barnsley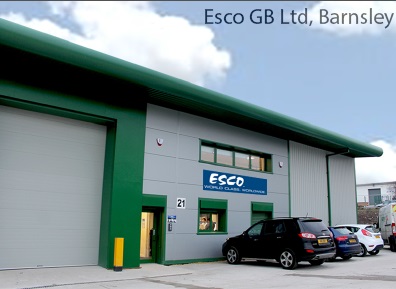 "Thank you for your hospitality last week. The two days were very informative and will hopefully help us grow ESCO sales!" Cian Murphy, Medical Supply Company.
The first group of dealers took part in Esco GB's first ever dealer training in Esco's new state of the art premises informing first-hand about new product developments and Esco's plans for 2015.
Being closer than ever to customers and channel partners the Esco GB team is looking to honour long-time relationships by offering trainings and seminars at the new location in Barnsley, just off the M1. The first training was held 4-9 December, more are demanded and will be announced January 2015.
The first training covered Esco's broad product range of high quality clean air and biosafety cabinets, incubators, freezer as well as a briefing on commissioning & testing of cabinets, future marketing plans, and the operations side at Esco GB.
Esco is now operating their own hub and warehouse in Barnsley to meet the increasing demand of high quality laboratory equipment in UK and Ireland.
Knowing the importance of after sales support, Esco decided to invest in an own dedicated service engineer. Together with approved service partners Esco ensures high quality and on time servicing of equipment throughout the UK.