Esco at the 2016 PPhA National Convention in Cebu City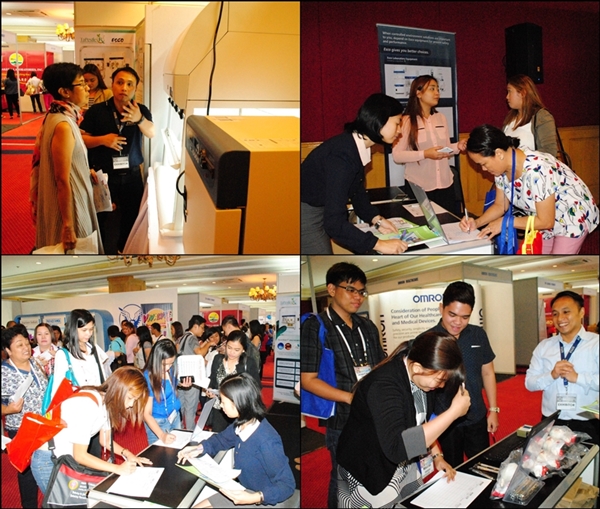 Esco Group of Companies, a global life sciences tools provider active in laboratory, medical and pharmaceutical equipment, took part for the 1st time in the annual Philippine Pharmacists Association (PPhA) National Convention last May 25 – 28, 2016 at the Waterfront Hotel in Cebu City, Philippines.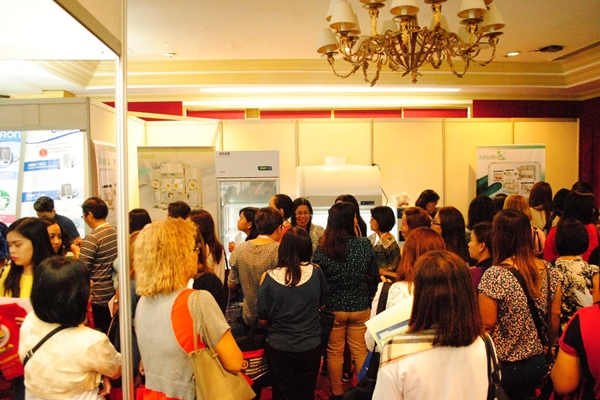 Delegates flocking their way to Esco's booth.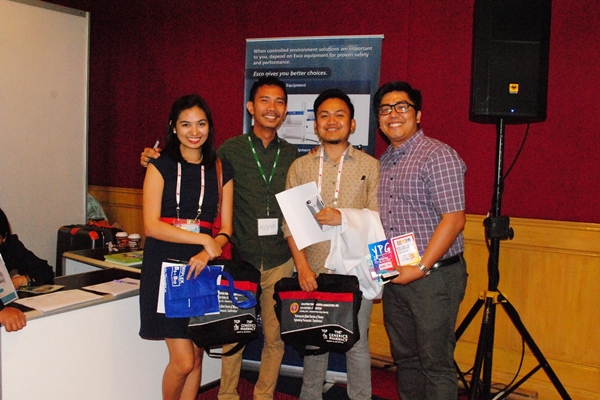 Pharmacists from Saint Louis University dropping by the Esco booth
Considered as the biggest gathering for professional pharmacists across the country, the convention was attended by pharmacists from all areas of practice – community, hospital, industry, academe, veterinary medicine, cosmetic and wellness. The convention's highlights included plenary sessions that talked about "Reducing the Global Burden of Disease: Optimizing Pharmacist's Contribution", poster presentations and trade exhibits to which Esco served as an exhibitor.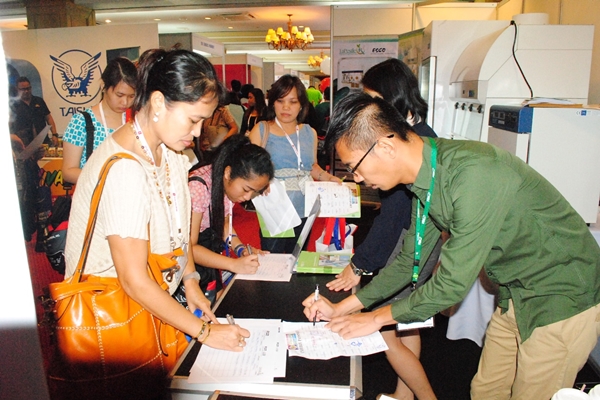 Pharmacists lining up for registration.
Together with other companies, Esco showcased some of its top – calibre equipment. Those that were displayed at Esco's booth included a Ventilated Balance Enclosure (a containment system designed specifically for stability and accuracy while maintaining a high level of operator protection by containing hazardous airborne powder during weighing process), the Esco HP Series Laboratory Refrigerator (an exceptional product used for the protection of refrigerated drugs), and the Isotherm® Forced Convection Laboratory Incubator (a world class laboratory incubator from Esco).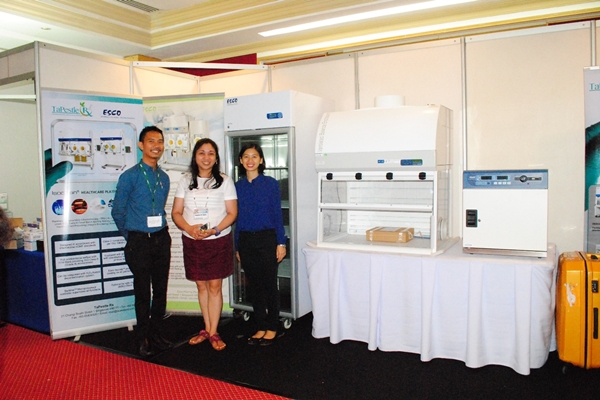 PPhA Vice President for Luzon and Former Board of Pharmacy Chairman -- Hon. Jennifer M. Flores at the Esco booth.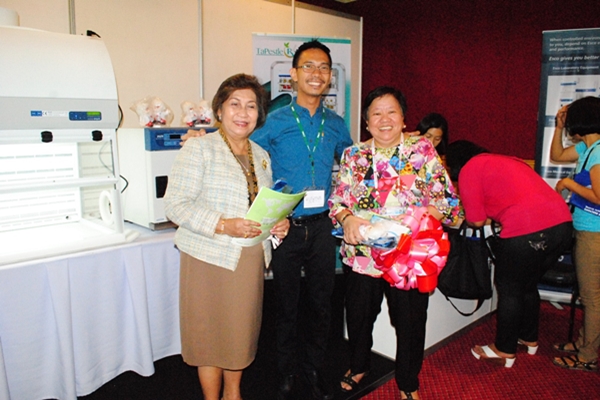 Board of Pharmacy Member, Dean Adelina Royo & Dean Olivia Limuaco, Vice President of Centro Escolar University (Makati Campus) visits the Esco booth.
Delegates who came to visit Esco's exhibit expressed how happy they were to see actual equipment at the venue. A number of these delegates even extended their desire to acquire some of Esco's products for use in their hospitals, laboratory rooms and manufacturing areas. In addition, Esco's plush toy (Dr. Einesco) was a star himself as the convention participants were thrilled to have him as their freebie.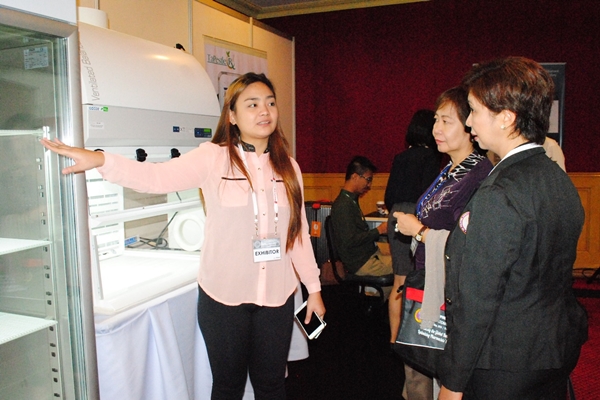 Heide Suing, Esco Cebu Branch manager talks about Esco's refrigerator to the current President of the Philippines' Society of Hospital Pharmacists and newly elect PPhA Board of Director – Ms. Hazel faye Ricaforte-Docuyanan.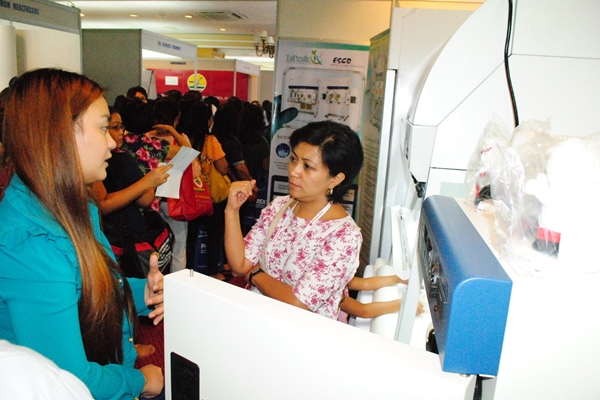 Ms. Suing, talking about Esco's Isotherm Incbator to Dr. Doralyn Dalisay, a pharmacist and a microbiologist.
All in all, the 4-day event was a success. Moreover, it was a great avenue for Esco to entice pharmacists to experience Esco's quality and innovative solutions for clinical, life science, research and industrial laboratory community.