Esco at INTERPHEX 2014!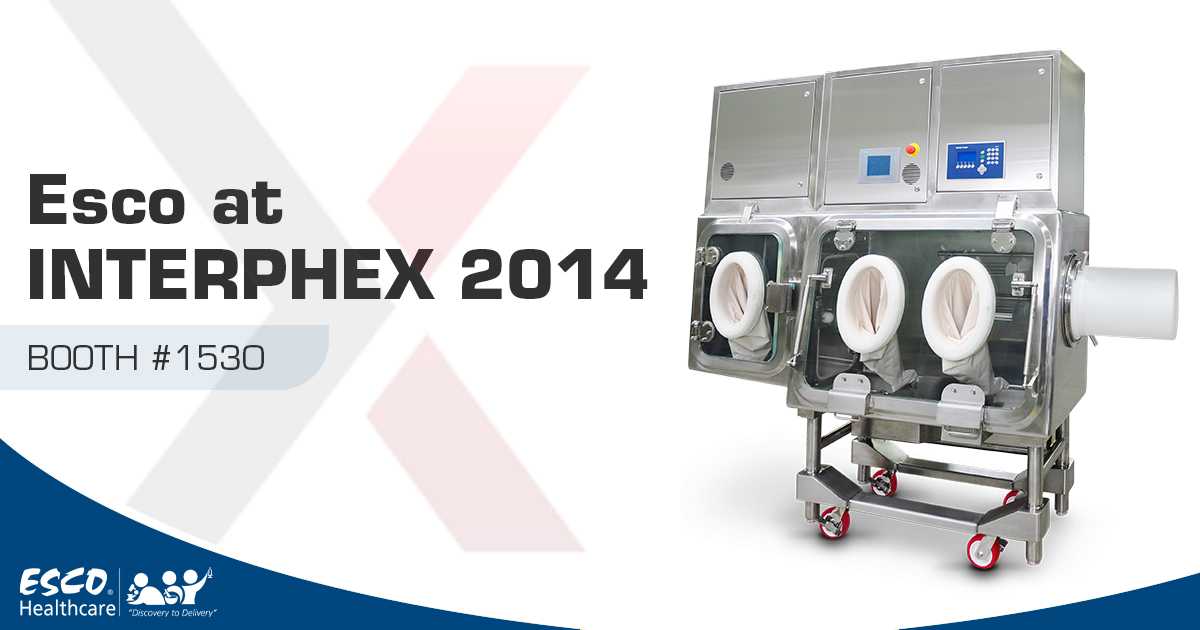 INTERPHEX (International Pharmaceutical Expo) is the single source for complete biopharmaceutical and pharmaceutical manufacturing solutions to confidently process all dosage forms for life-enhancing drugs.
Esco's Pharma division exhibited at Interphex 2014 for the first time ever this year at the Javits Center in NYC, NY on March 18-20. The company's first experience as an exhibitor at Interphex was a tremendous success! It was the first opportunity the public has seen our latest pharma products. Over 100 people stopped by the booth to take a closer look at the General Processing Platform Isolator, High Containment Screen and Weighing and Dispensing Containment Isolator that were showcased. Esco's Pharma team was met with great interest and compliments!
Esco plans to present their latest technologies again next year. Look for us at Javits Center in NYC on April 21-23, 2015!