Discover the most diverse compounding pharmacy isolators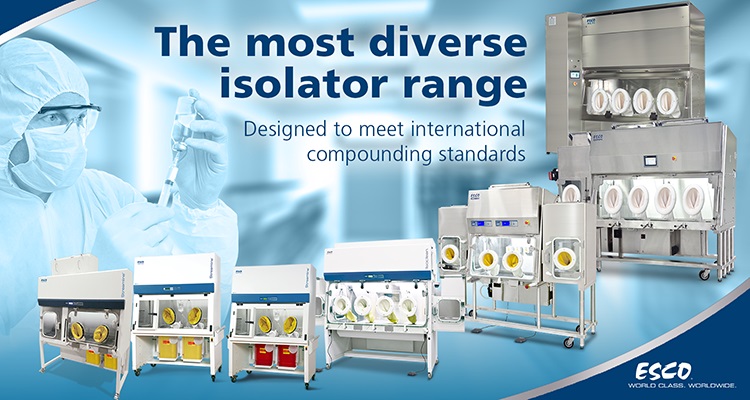 Esco Pharma is pleased to launch our latest range of isolators specifically engineered to meet the growing demands of pharmacy compounding (503A and 503B) industry in the United States.
Most Diverse Isolator Range
Esco currently has the most diverse range of standard isolators for every single application and budget requirement.
Streamline Compounding Aseptic Isolator
Streamline Compounding Aseptic Containment Isolator (Recirculating or Total Exhaust)
Healthcare Platform Isolator
Healthcare Platform Isolator – Safe Change Exhaust (SCE)
Containment Barrier Isolator – Unidirectional
Containment Barrier Isolator – Turbulent
General Processing Platform Isolator
Aseptic Containment Isolator
First to LEAD and last to FOLLOW
Esco has been designing and manufacturing systems for world-class quality for almost 40 years. Our company is the first to launch cGMP-compliant isolators into the pharmacy compounding industry in the United States, making Esco a proven market leader in clean air technology.
Key Features and Benefits
All our isolators for pharmacy compounding which exceeds the demands of 503A/503B facilities and are compliant with USP 797/800 and FDA cGMP standards, respectively. Initially engineered for the pharmaceutical industry, these isolators are now used in pharmacy compounding applications, following the trend of stricter guidelines and practices.
Pressure testing to Class 2 containment enclosure as described by ISO 10648-2 standard, which can be done on-site without using blanking plates and silicone. See video on HPI Pressure Testing
Full unidirectional airflow across entire workzone with 0.45 m/s ± 20%* providing ISO Class 5 (Grade A) environment
316L stainless steel interior surface with 19-mm radius coved ball corners on all four sides* for easy cleaning and high-resistance to hydrogen peroxide vapor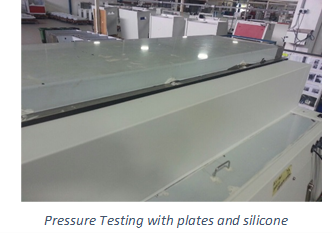 Smooth, crevice-free, FDA-compliant glove ports, gaskets, and static seals allow easy cleaning with minimal trapping of contaminants
Optional integrated Esco BioVap™ hydrogen peroxide biodecontamination system validated to 6 log reduction of bio-burden
Glove leak testing using pressure decay method quantitatively measures pinhole leakages
Bag-In-Bag-Out and Low Contamination filter changes in isolators ensures operator and environment protection during a filter change.
Esco Technologies, Inc will be showcasing this range of isolators in the upcoming ASHP Midyear Clinical Meeting 2016 in Las Vegas on December 04-08, 2016. Come and meet our team at Booth #471 to discuss your application and specific compounding needs.
*not available on all models
For more information, you may contact:
Esco Technologies, Inc
215-441-9661