Contain, Don't Feel, Don't Let Them In!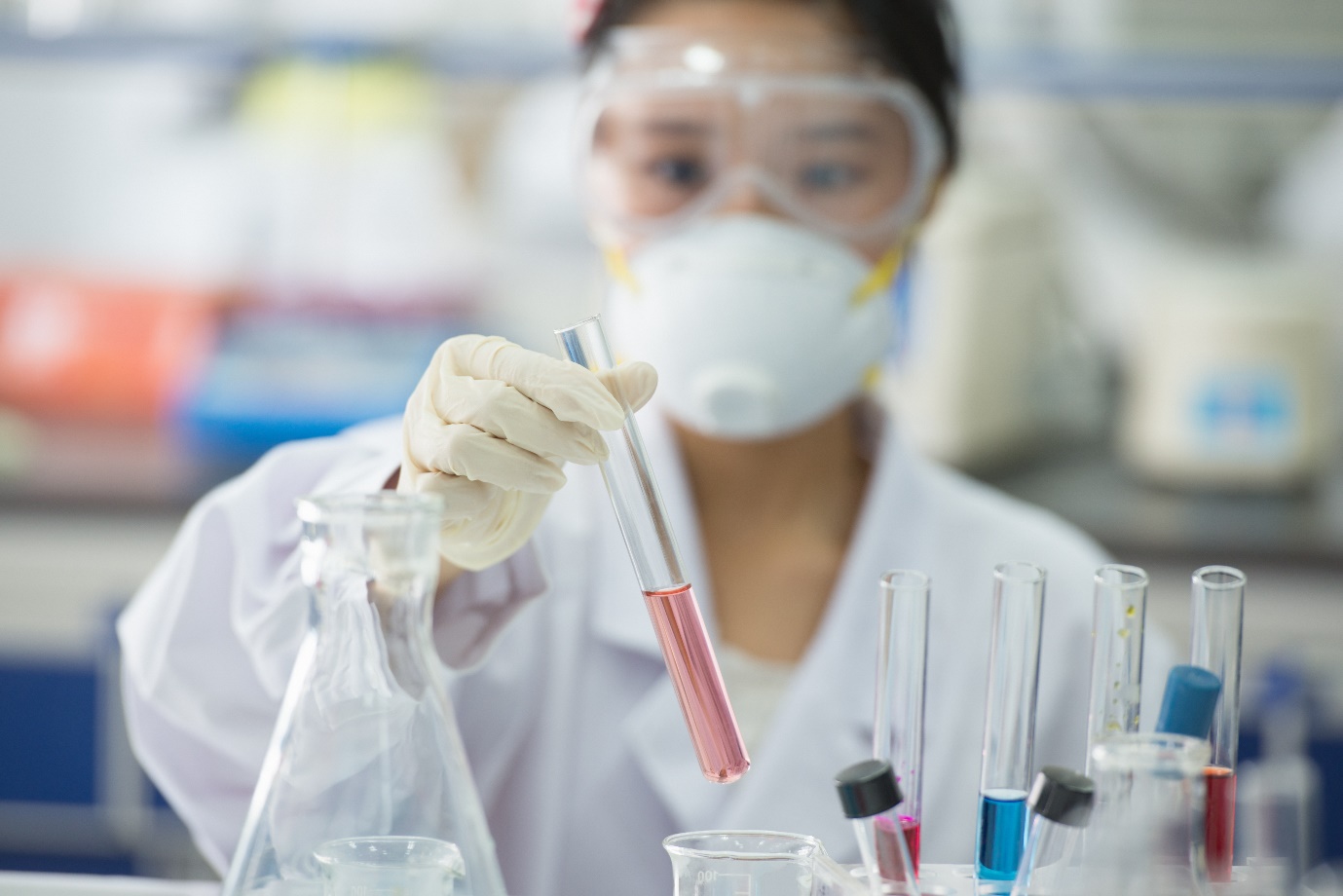 Whatever industry or environment you are working in, contamination prevention is a top priority in handling materials needing premium protection. Most of the time, you already feel assured that the personal protective equipment you wear can shield you from every harmful organism. But is this a fact or a bluff?
For the continuous protection of the operator, product, and environment, guidelines must be followed in applying the right kind of safety. This is where the concept of biocontainment comes in – which is related to laboratory safety, extending to even manufacturing industries handling specialized products.
Biocontainment involves the provision of a physical containment to prevent the unintentional infection of a personnel. Harmful discharge into the immediate workplace is also lessened during scientific research or manufacturing processes.
Primary containment is the main chamber that has a direct contact with the product. This serves as the protection from hazardous agents of both the personnel and the immediate outside environment. Usage of proper storage containers, standard operating procedures (SOPs), and suitable safety equipment such as isolators are required.
Secondary containment is the safety provision of the external environment from exposure to harmful materials. This is the place wherein the primary containment is placed, and where the personnel operates. This type of containment involves a combination of facility design and operational practices.
At Esco Pharma, our focus is to provide the best product and service delivery, as we take on newer challenges and soar towards greater progress. The problems regarding contamination for pharmaceutical, agricultural, medical, and production operations can be eliminated as we yield protection with containment.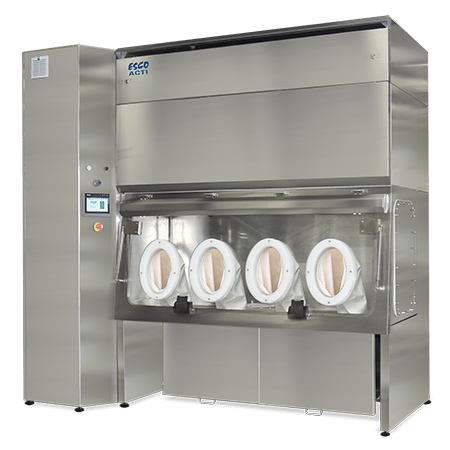 Aseptic Containment Isolator (ACTI) provides a premium handling of biopharmaceutical drug products, aseptic cell processing, and high potency active pharmaceutical ingredients. Safety is assured with the provision of an ISO Class 5 (Grade A) environment.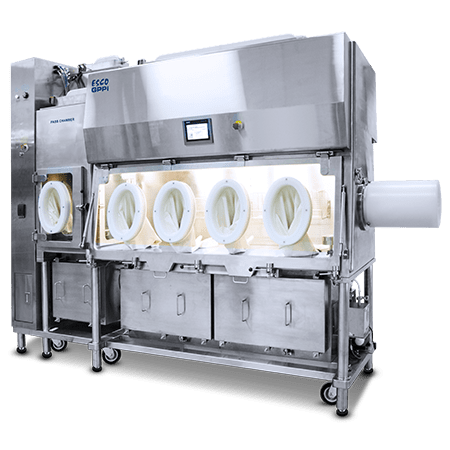 The Esco General Processing Platform Isolator (GPPI) is a highly adaptable, unidirectional laminar airflow isolator that can be used for sterility testing or other processes that require an ISO Class 5 (Grade A) aseptic environment. Truly, the every man's isolator can fit all the needs of the client.
Reference/s:
Skilton, R. (ND) Intoduction to Biocontainment Laboratories – Levels of Containment. Accessed last 18 Apr 2018, from http://hpc.ilri.cgiar.org/beca/training/Lab_MW/course/biocontainment.pdf
Esco Pharma goes global! Do not forget to catch us on our next event!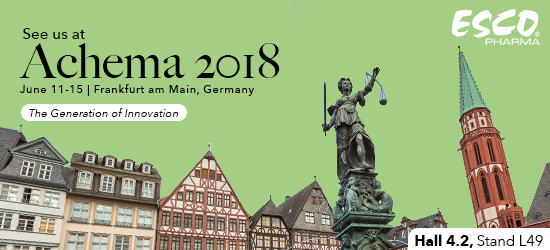 Contact Us
Esco Pharma Pte. Ltd.
21 Changi South Street 1 Singapore 486777
Tel: +65 65420833
Fax: +65 65426920
Email: [email protected]
Esco Technologies, Inc.
Esco Pharma Factory
2512 Metropolitan Dr. Suite 120-B
Feasterville-Trevose, PA 19053-6738
Tel: +1 215-322-2155
Email: [email protected]
Esco GB Ltd.
Unit 2 R-Evolution @ Gateway 36
Kestrel Way, Barnsley, S70 5SZ
Tel: +44 (0) 1226 360799
Email: [email protected]
About our BRANDS
Esco Pharma provides specialist services, equipment packages, and process solutions from our core platform products leading to improved operator protection, reduction of cross contamination, and more efficient processing, thereby directly and indirectly advancing occupational health and human healthcare.
About Esco Pharma
Esco Pharma's largest global network of localized application specialists and service offices provides faster response and local service translating into more competitive costs on maintenance, and shorter project life cycles.
Esco provides standardized platforms with inbuilt configurations without constraints on operational parameters. This enables pharmaceuticals, nutraceuticals, and cosmeceuticals to comply with international standards for occupational health and safety.