Cell Therapy Grade A Isolator: Enabling Better Biotherapeutics Manufacturing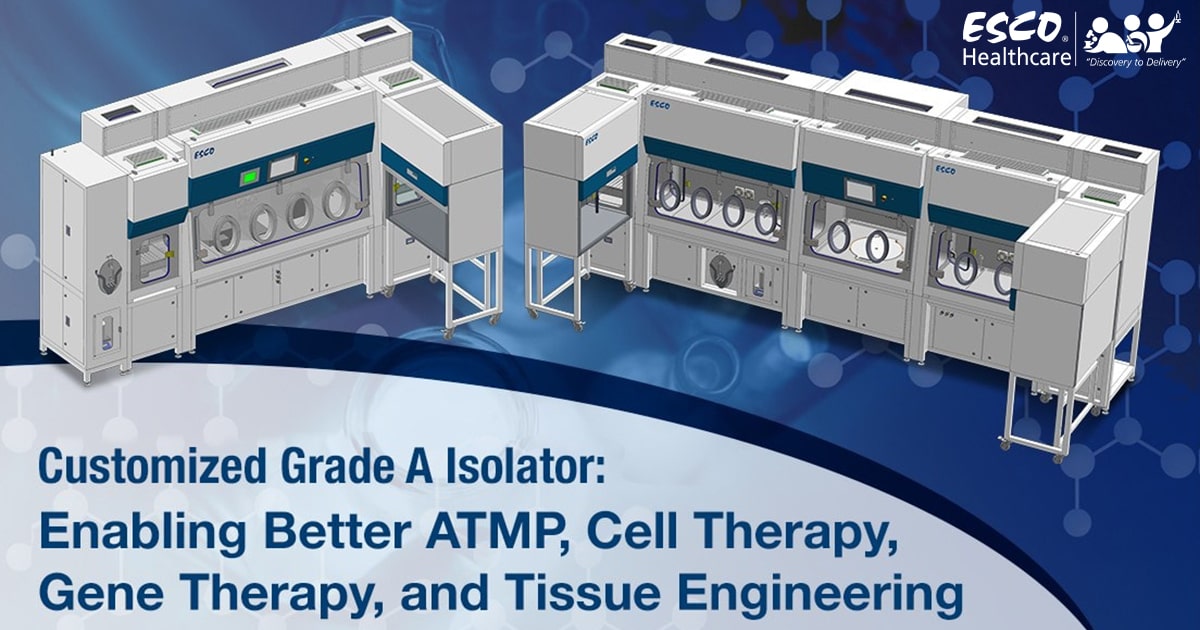 A Swiss biologics contract development and manufacturing organization (CDMO) chose Esco Isoclean® Healthcare Platform Isolator – Inflatable Seal Model (HPI-IS) as the unit to be customized to meet it's process requirements.
The HPI-IS facilitates a closed, continuous Grade A environment suitable for the handling of advanced therapy medicinal products (ATMPs). ATMPs are medicines based on cells, genes, or tissue engineering. These are different from conventional medicines but require the same test and control procedures for batch production.
The HPI-IS comes with an auto pressure hold test capability and is integrated with an Esco BioVap™ biodecontamination system; ensuring efficiency of the decontamination process. Viable and non-viable particle counters will also be installed per chamber for continuous monitoring of the environment. The client has requested the integration of a centrifuge to facilitate their ATMP handling. Lastly, the HPI-IS will have integrated laminar flow cabinets for processes that require a Grade A airflow, but not a closed environment.
In this project, Esco designed the HPI-IS to allow full ATMP handling and the filling process.
With this advanced and innovative equipment solution, Esco enables companies to achieve the biotherapeutics of tomorrow.
For more information please visit www.escopharma.com.