Biological Safety 101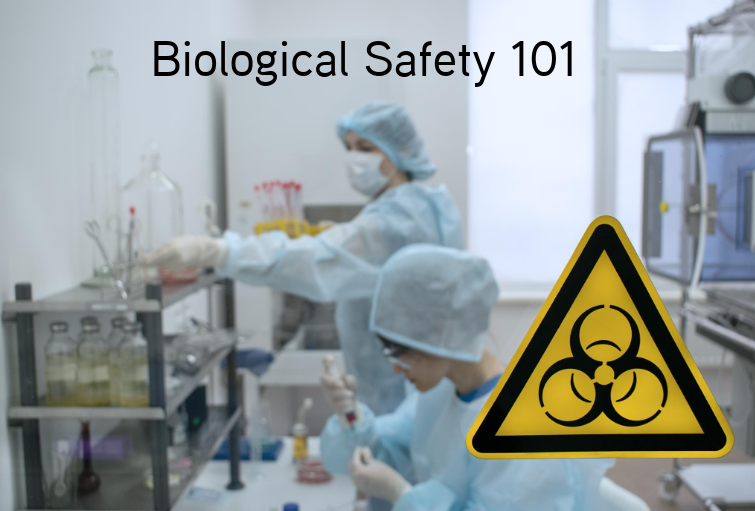 What is biosafety? It is defined as the discipline which addresses the containment and safe handling of infectious microorganisms and hazardous biological materials. This safe handling practice can be accomplished by applying containment principles and thorough risk assessment.
Laboratory-acquired infections were first reported in the mid to late 1800's. This was when microbiology had advanced to the point wherein causative bacterial agents of common diseases such as cholera and tuberculosis were identified using Koch's postulates. Wooden and steel boxes were designed to avoid these laboratory-acquired infections; however, it wasn't until after several years more before the discipline of biosafety had developed.
Biological safety or biosafety was established at the U.S. Army Biological Research Laboratories in Fort Detrick Maryland by Arnold G. Wedum, Director of Industrial Health and Safety. He is the Father of Modern Biosafety. He was one of the original pioneers of the first ever Biological Safety Conference. He was also a key person in the establishment of the American Biological Safety Association (ABSA).
Laboratory safety can be achieved through the application of layered containment principles, in conjunction with thorough risk evaluation to protect the laboratory personnel from pathogens. These safety layers include primary and secondary containment.
Primary containment offers immediate protection from biological and chemical hazard exposure to the laboratory personnel. Primary barriers include fume hoods, biological safety cabinets, and other engineering equipments. Personal Protective Equipment (PPE) like gloves, safety glasses, and laboratory coats may also be included as primary containment.
Secondary containment, on the other hand, offers protection from unintended biohazard contamination to the laboratory personnel, community, and environment. This containment includes architectural and mechanical design elements of a facility.
Containment is described in various levels which increase in complexity along with lab-associated risks. All the levels of containment have specific primary and secondary containment features. There are four containment or biosafety levels; BSL 1 to BSL 4. The criteria for each level are defined by the Centers for Disease Control and Prevention (CDC) and National Institutes of Health (NIH).
Each BSL builds up on the previous level; thereby forming layer upon layer of constraints. These lab levels are determined by the following factors:
containment risks
infection severity
transmissibility
work nature
microbial origin
biological agent
exposure route
Biosafety Level 1 (BSL 1) classification is suitable for a working environment involving well-characterized agents that do not consistently cause diseases in immunocompetent adults, and present minimal potential hazard to the laboratory personnel and the environment.
In general, work is conducted on open bench tops using standard microbiological practices. Special facilities or equipment for containment are not required, but may be used as determined by proper risk assessment. Laboratory personnel must be supervised by a well-trained scientist and have the proper training in the laboratory procedures to be conducted.
Biosafety Level 2 (BSL 2) builds upon BSL 1. BSL 2 classification is suitable for handling agents which pose moderate hazards to the personnel and the environment. This level differs from BSL 1 in that access to the laboratory is restricted when work is being conducted. Another difference is that all procedures which may cause infectious agents to spread are conducted in biosafety cabinets or other containment equipments.
Biosafety Level 3 (BSL 3) is applied in diagnostics, clinical, research, teaching, or production facilities which involve the handling of exotic agents which may cause serious or potentially lethal disease when inhaled. All procedures which involve infectious materials are conducted within physical containment equipments. Laboratory personnel must be trained in handling these potentially lethal agents and must be supervised by competent scientists who are able to handle infectious agents. BSL 3 laboratories have special engineering and design features.
Biosafety Level 4 (BSL 4) is applicable when handling dangerous agents which pose high risks of laboratory infection and life-threatening diseases, for which there are no available vaccines or treatments. Biological agents with a similar antigenic relationship to agents requiring BSL 4 containment must also be handled at this level, until sufficient data are obtained. Laboratory personnel must be competent and have thorough training in handling extremely hazardous infectious agents. They must be able to understand the primary and secondary containment functions of standard and special practices, as well as laboratory designs.
There are two models for BSL 4 laboratories: cabinet laboratory and suit laboratory. For cabinet laboratories, agent handling is performed in a Class III biosafety cabinet while for suit laboratories, a positive pressure-supplied air protective suit is worn by a laboratory personnel. Both have special engineering and design features to prevent the spread of microorganisms into the environment.
Class III biosafety cabinets are applicable in the research and development of new drugs, particularly in vaccine production. The manufacturing of vaccines is critical and entails stringent facility requirements. Since vaccines are given to millions of healthy individuals, they are held to high safety standards.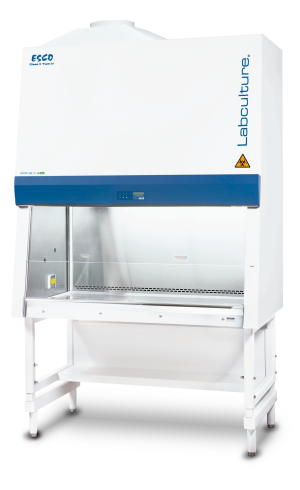 Labculture® Class II Type B1 Biological Safety Cabinet (E-Series)
Key Features:
Energy-efficient, using the latest generation DC ECM motor
Ergonomic, with arm rest, angled front, and ADA-compliant control pad
Compliant to NSF/ANSI 49
Provides operator, product, and environmental protection
Negative pressure plenum surrounds the contaminated positive pressure plenum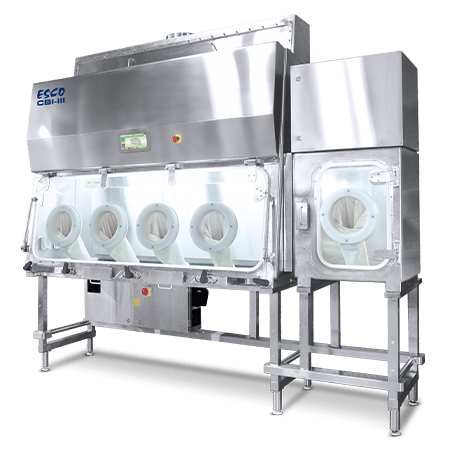 Containment Barrier Isolator — III (CBI-III)
Esco offers a range of Class III cabinets like the CBI-III. These cabinets provide the highest level of personnel, product, and environment protection against agents belonging to BSL 1, 2, 3, and 4. They are frequently used for handling the deadliest biohazards such as bacteria, viruses, and microorganisms.
References:
1. Chosewood, L. C. (2009). Biosafety in Microbiological and Biomedical Laboratories. Retrieved last 17 July 2018, from https://www.cdc.gov/biosafety/publications/bmbl5/BMBL.pdf
2. Consolidated Sterilizer Systems. (n.d.) Do you know the Difference in Laboratory Biosafety Levels 1, 2, 3 & 4? Retrieved last 17 July 2018, from https://consteril.com/biosafety-levels-difference/
Contact Us
Esco Pharma Pte. Ltd.
21 Changi South Street 1 Singapore 486777
Tel: +65 65420833
Fax: +65 65426920
Email: [email protected]
Esco Technologies, Inc.
Esco Pharma Factory
2512 Metropolitan Dr. Suite 120-B
Feasterville-Trevose, PA 19053-6738
Tel: +1 215-322-2155
Email: [email protected]

Esco GB Ltd.
Unit 2 R-Evolution @ Gateway 36
Kestrel Way, Barnsley, S70 5SZ
Tel: +44 (0) 1226 360799
Email:[email protected]
About our BRANDS
Esco Pharma provides specialist services, equipment packages, and process solutions from our core platform products leading to improved operator protection, reduction of cross contamination, and more efficient processing, thereby directly and indirectly advancing occupational health and human healthcare.
About Esco Pharma
Esco Pharma's largest global network of localized application specialists and service offices provides faster response and local service translating into more competitive costs on maintenance, and shorter project life cycles.
Esco provides standardized platforms with inbuilt configurations without constraints on operational parameters. This enables pharmaceuticals, nutraceuticals, and cosmeceuticals to comply with international standards for occupational health and safety.