Formulation and Filling Line
Esco partners with filling line companies to create a client-specific technology, which utilizes cGMP compliant isolators and high quality filling line accessories/technologies, to ensure product safety and sterility throughout the entire manufacturing cycle.​
Enclosure systems for this technology can range from open and closed Restricted Access Barrier Systems (o/cRABS) to leak tight isolation technologies compliant to international GMP standards.
Traditional Filling Line Isolator System
Are single format dedicated lines often with pre-preparation (washing/sterilization tunnels), to process glass vials, cartridges, and syringes.​

In the traditional filling line system approach, the technology usually has bigger footprint and requires longer processing time (i.e. sterilization process of final container formats and multiple-use components for the run), which may cause unnecessary delays and lower throughputs.

Subtypes:​

Pros

Cons

Dedicated fill-finish capabilities for a specific to the container format.

Adding another filling capability in a facility can be:​

Costly
Have a long lead schedule​
Disruptive to current manufacturing operations​

Highly efficient for high volume dedicated products where flexibility is not necessary

Processing Challenges​

Glass on glass contact​
Machine jams
Broken containers

Wide variety of models with a wide range of container sizes

​
Traditional Filling Line system Integrations:
Rotary Washer
Depyrogenation Tunnel
Filler
Stoppering/ Partial Stoppering
Loading / Unloading and Freeze Drier
Capper
External Washer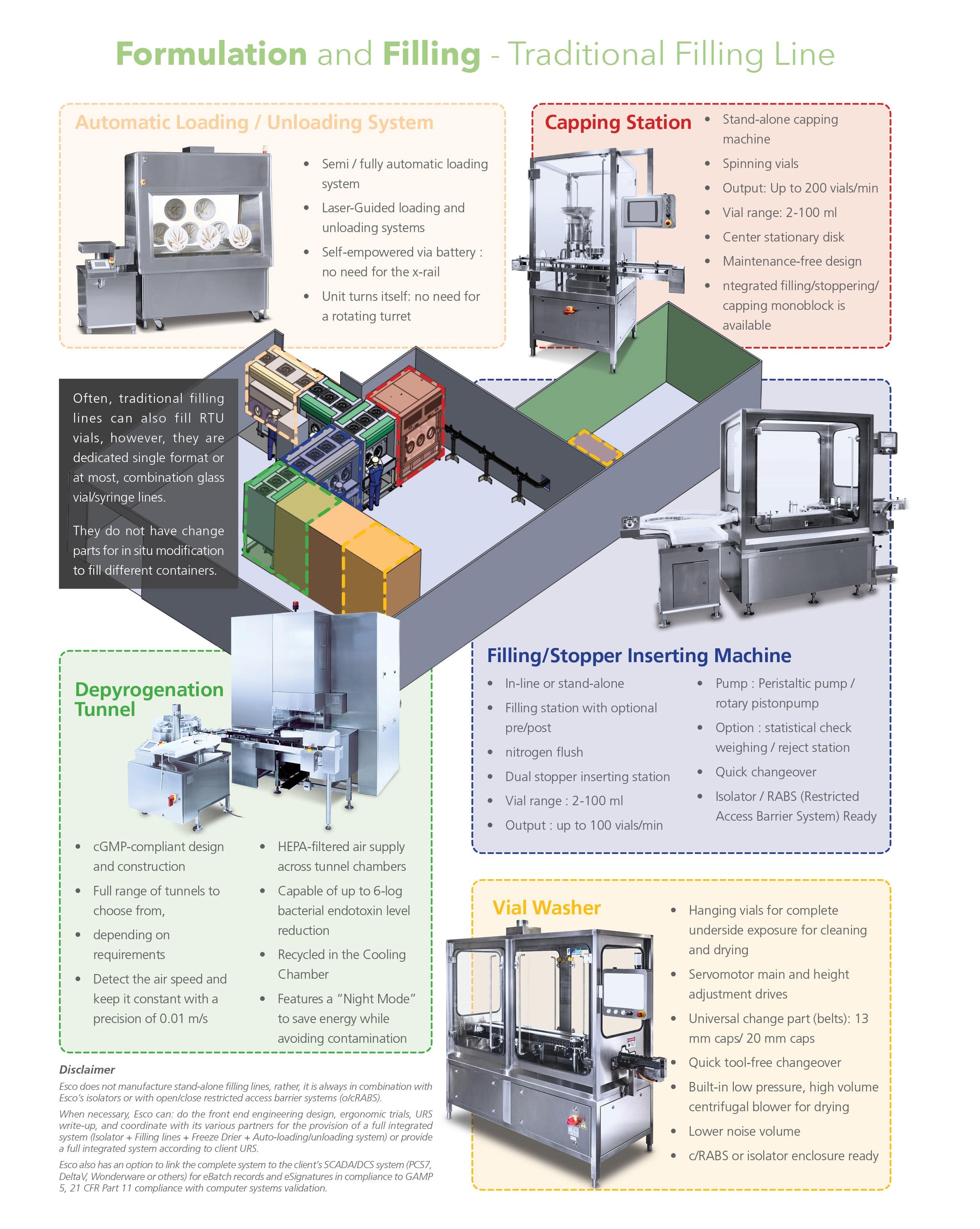 Non-robotic traditional filling line systems are usually dedicated to a single container format without the use of automation technology like robotic arms for the flexible movement of the containers. ​
This involves the use of a system with a large footprint.​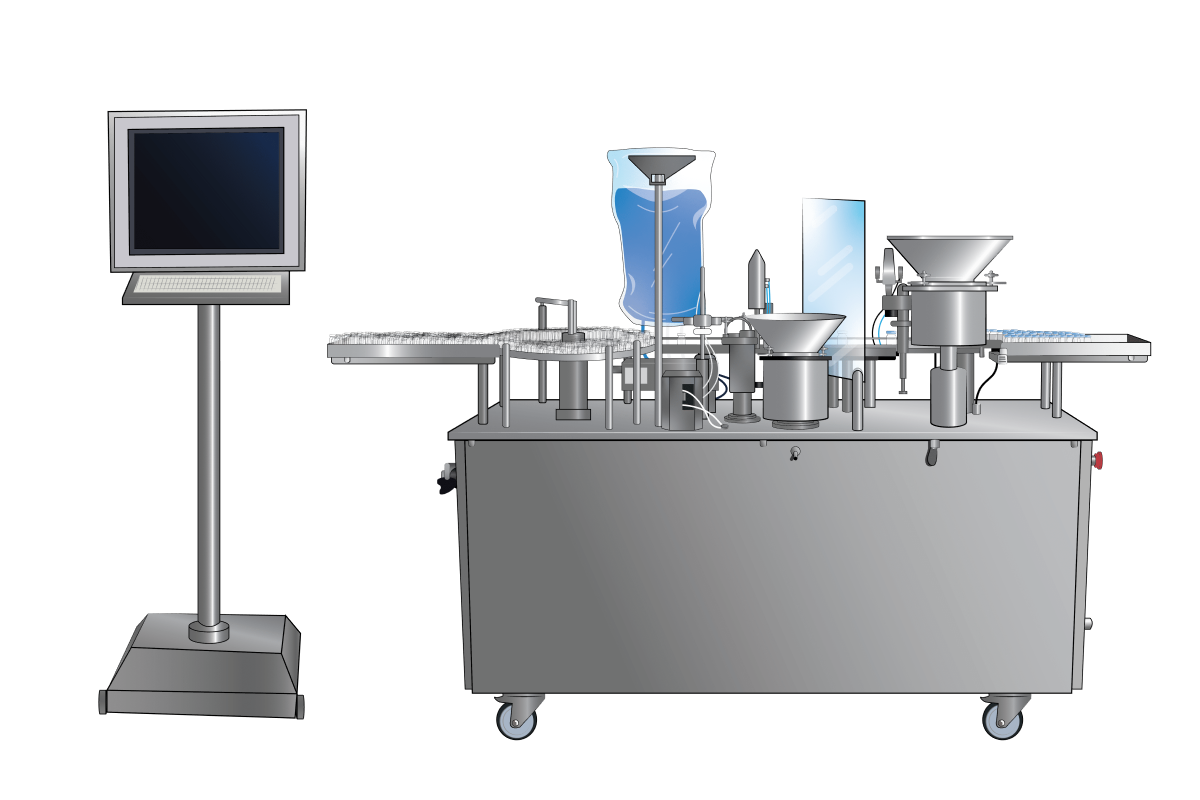 In aseptic drug processing, automation can achieve the elimination and absolute control of all sources of contaminants. Robotic systems also provide consistent performance with lesser equipment inside the isolator and lesser operator manipulation requirement. ​ ​

Growing Trends​

Pharmaceutical industries are focusing on targeted therapies for smaller patient populations

Challenge: producing higher number of smaller batches in different container formats​ ​
Solution: Recipe-driven robotic systems that can process different container formats (vials, syringes, cartridges) on a single platform.