Antibody-drug conjugates (ADCs) are complex molecules comprised of three (3) components: the monoclonal antibody (mAb), a chemical linker, and a cytotoxic drug (also known as payload). ADCs are both drug and biologic molecules, designed to selectively deliver the ultratoxic payload directly to the target cancer cells. Usually, they are preferred to be administered via intravenous route to prevent the degradation of mAb from the gastric acidic condition, and proteolytic enzymes (e.g., protease, proteinase and peptidase).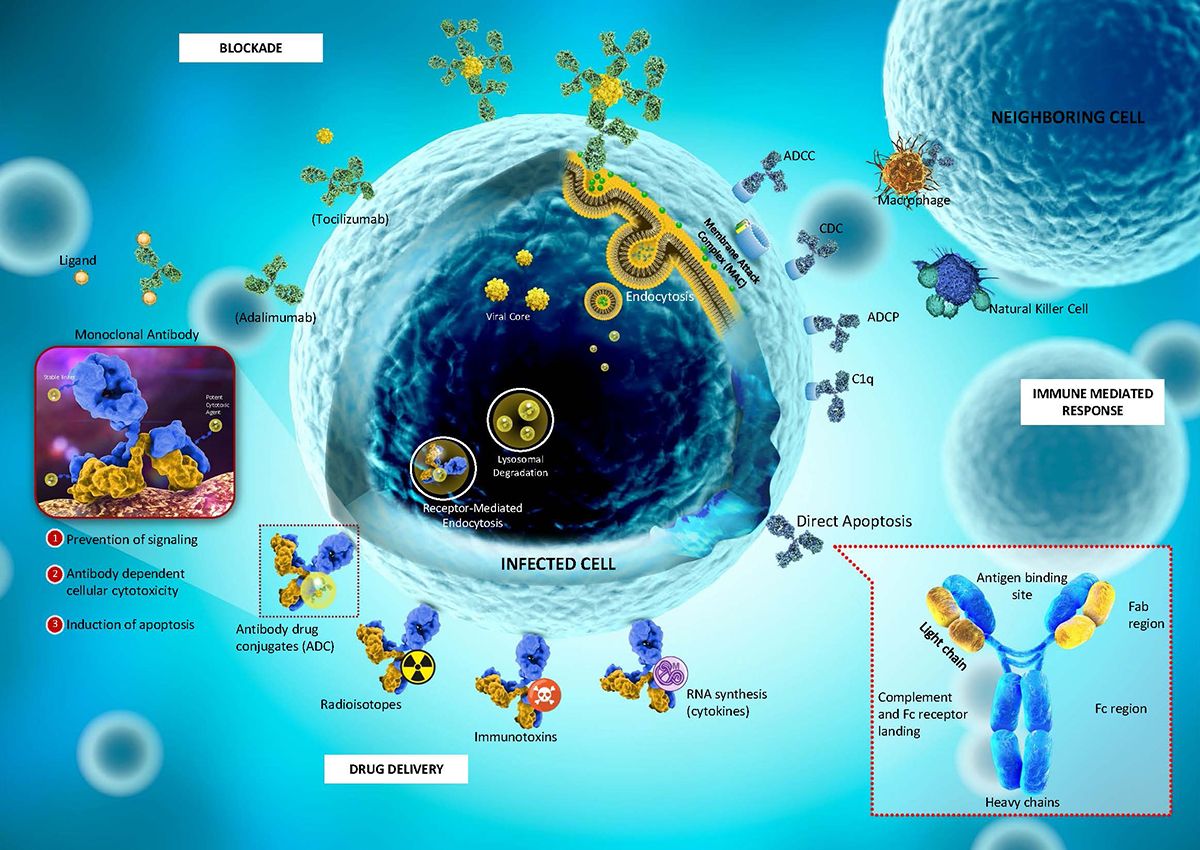 Figure 1. Mechanism of the monoclonal antibody (mAb)
ADCs unlike most conventional cancer therapies have the ability to discriminate between the healthy and diseased tissue. Paul Ehrlich coined the term "magic bullets", as studies reveal that several human cancers selectively express cell surface antigens, thus, offering an opportunity for mAbs to target each particular antigen as part of chemotherapy. Due to this specificity and advantageous quality, there has been a great demand for their development in the oncology field.

To date, five (5) ADCs - brentuximab vedotin (Adcetris), trastuzumab emtansine (T-DM1, Kadcyla),1−3 gemtuzumab ozogamicin (Mylotarg), inotuzumab ozogamicin (Besponsa), and very recently, polatuzumab vedotin (Polivy) - have been approved for clinical use by the Food and Drug Administration (FDA); currently, over a hundred mABs are being investigated in various stages of clinical trials.

When designing an ADC several issues must be taken into consideration as each step is critical to their action as a therapeutic agent for cancer; this is also one of the main reason why only a small number of ADCs have reached the market today.

In line with the manufacturing, processing, and packaging of drugs, medical devices, some food, and blood components, compliance to international and state regulations is required to ensure that these products are safe, pure and effective once released in the market.

Since 2003, ADCs are being reviewed by the Center for Drug Evaluation and Research (CDER), one of the centers within FDA. Furthermore, the current Good Manufacturing Practice (cGMP) is also one of the regulations enforced by the FDA. This formal system of controls, when adequately put into practice, helps in preventing instances of contamination, mix-ups, deviations, failures, and errors, and ensures that drug products meet their quality standards. In addition, current ADCs are known to be highly potent substances, therefore appropriate containment are needed to address potential cross-contamination in multi-product facilities.

Esco Pharma with its wide range of innovative and turnkey solutions, backed with its four (4) core technologies, enables various industries such as pharmaceuticals, nutraceuticals, and cosmeceuticals to comply with the internationally accredited GMP, as well as, industrial, environmental, and health and safety standards.
References:
Chau, C., Steeg, P., & Figg, W. (2019). Antibody-drug conjugates for cancer. The Lancet, 394(10200), 793-804. doi: https://doi.org/10.1016/S0140-6736(19)31774-X
International Society for Pharmaceutical Engineering. (n.d.). What is GMP. Retrieved from: https://ispe.org/initiatives/regulatory-resources/gmp/what-is-gmp
Kommineni, N., Pandi, P., Chella, N., Domb, A., & Khan, W.(2019). Antibody drug conjugates: Development, characterization, and regulatory considerations. Polymers for Advanced Technologies. doi: 10.1002/pat.4789
Matsuda, Y., Clancy, C., Tawfig, Z., Robles, V., & Mendelsohn, B. (2019). Good Manufacturing Practice Strategy for Antibody–Drug Conjugate Synthesis Using Site-Specific Chemical Conjugation: First-Generation AJICAP. ACS Omega, 4(24), 20564-20570. Retrieved from: https://www.ncbi.nlm.nih.gov/pmc/articles/PMC6906777/
Nejadmoghaddam, M., Minaj-Tehrani, A., Ghahremanzadeh, R., Mahmoudi, M., Dinarvand, R., & Zarnani, A. (2019). Antibody-Drug Conjugates: Possibilities and Challenges. Avicenna Journal of Medical Biotechnology, 11(1), 3-23. Retrieved from: https://www.ncbi.nlm.nih.gov/pmc/articles/PMC6359697/
U.S. Food and Drug Administration. (2012). Regulatory Considerations for Antibody Regulatory Considerations for AntibodyDrug Conjugates [PowerPoint slides]. Retrieved from: https://www.fda.gov/files/about%20fda/published/Regulatory-Considerations-for-Antibody-Drug-Conjugates--Sarah-Pope-Miksinski--Ph.D.-%28ONDQA%29--Marjorie-Shapiro--Ph.D.-%28OBP%29--October-18--2012--AAPS-Annual-Meeting.pdf
U.S. Food and Drug Administration. (2018). Facts About the Current Good Manufacturing Practices (CGMPs). Retrieved from: https://www.fda.gov/drugs/pharmaceutical-quality-resources/facts-about-current-good-manufacturing-practices-cgmps#:~:text=CGMPs%20provide%20for%20systems%20that,medications%20adequately%20control%20manufacturing%20operations.
Recommended Products